IRC anuncia lanzamiento de servicio de información humanitaria para salvadoreños
SAN SALVADOR, El Salvador,–Un año antes de la terminación del Estado de Protección Temporal (TPS) para casi 200,000 salvadoreños en los Estados Unidos, el Comité Internacional de Rescate (IRC) ha lanzado su nuevo sitio web: cuentanos.org.
CuéntaNos es una plataforma interactiva que brinda información crítica y confiable a las personas en situaciones de vulnerabilidad y otras que necesitan apoyo, incluso a través de un mapa dinámico de El Salvador con información sobre vivienda y otros servicios de protección.
En una evaluación de las necesidades de[ 2017, el IRC identificó que las personas desplazadas en El Salvador carecían de información sobre los servicios de protección disponibles y cómo acceder a ellos. CuéntaNos responde a esta necesidad a través del suministro de información sobre una variedad de servicios tales como salud, educación, asistencia legal, protección ciudadana, vivienda, empleo y programas de trabajo, y muchos otros.
Con el lanzamiento de cuentanos.org, el IRC espera ayudar a las personas y familias en situaciones vulnerables a restablecer y estabilizar sus vidas a través de la provisión de información confiable y de fácil acceso y conexión a servicios de protección. Además, CuéntaNos promueve la comunicación y la coordinación entre la sociedad civil, el gobierno y los actores internacionales que operan dentro y fuera del país, facilitando canales de referencia y llenando vacíos en la asistencia actual. Hasta la fecha, el IRC cuenta con más de 50 organizaciones participantes y casi 400 sitios de servicios individuales en la plataforma, desde la sociedad civil hasta instituciones gubernamentales salvadoreñas.
CuéntaNos es un recurso y una herramienta para todos los que lo necesitan y pueden usarlo, aquellos en El Salvador, aquellos en los Estados Unidos que buscan apoyar a sus seres queridos en El Salvador, y aquellos que pueden verse obligados a regresar. CuéntaNos es parte de una plataforma global llamada Signpost, una iniciativa conjunta de IRC y Mercy Corps. Para más información, vea el video de IRC en CuéntaNos. Buscando apoyo? CuéntaNos.
IRC announces launch of humanitarian information service for Salvadorans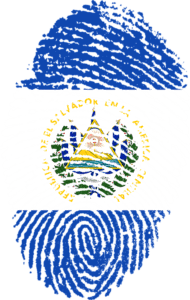 SAN SALVADOR, El Salvador,  – One year before the termination of Temporary Protected Status (TPS) for nearly 200,000 Salvadorans in the United States, the International Rescue Committee (IRC) has launched its new website: cuentanos.org.
CuéntaNos (Tell us) is an interactive platform that provides critical and reliable information to those in vulnerable situations and others in need of support, including through a dynamic map of El Salvador with information on housing and other protective services.
In a 2017 needs assessment, the IRC identified that displaced individuals in El Salvador lacked information on the available protective services, and how to access them. CuéntaNos answers this need through the provision of information on a variety of services such as health, education, legal assistance, citizen protection, shelter, employment and work programs, and many others.
With the launch of cuentanos.org, the IRC hopes to help individuals and families in vulnerable situations reestablish and stabilize their lives through the provision of trustworthy and easily accessible information and connection to protective services. Additionally, CuéntaNos promotes communication and coordination between civil society, government, and international actors operating in and out of the country, facilitating reference channels and filling gaps in current assistance. To date, the IRC has over 50 participating organizations and nearly 400 individual service sites on the platform, from civil society to Salvadoran government institutions.
[adrotate group="1"]