La limpieza del vecindario de Navy Point/Bayou Davenport está programada para el 17 de octubre
PENSACOLA, Fla.—Los residentes en el área de Brownsville tendrán la oportunidad de deshacerse de escombros del jardín y otros artículos sin cargo el miércoles 17 de octubre durante el Navy Point/Bayou Davenport Neighborhood Cleanup en el distrito 2. Solo residentes en el área designada de limpieza pueden participar en la limpieza del vecindario. Los artículos que se dejan en la acera fuera del área de limpieza no serán recolectados. El área de limpieza general se encuentra al sur de Gulf Beach Highway / Barrancas Avenue, al norte de Bayou Grande, al este de Marilyn Avenue y al oeste de 2nd Street y Live Oak Avenue. Por favor vea el mapa de limpieza para más detalles.
Durante la limpieza del vecindario, los departamentos del Condado de Escambia se unen para brindar servicios a los residentes en un esfuerzo por mantener los vecindarios locales limpios y seguros. La participación es fácil: los residentes en el área de limpieza simplemente dejan los artículos elegibles en la acera para que el condado de Escambia y las agencias asociadas los desechen sin cargo.
Todos los desechos deben estar en la acera, frente a su residencia, antes de las 7 a.m. del día de la limpieza. Por favor, mantenga las llantas y las latas de pintura separadas de todos los demás escombros. No coloque monticulos debajo de cables bajos o cerca de postes, o buzones.
Los artículos elegibles para la eliminación incluyen:
Electrodomésticos y electrónicos
Desechos de jardín
Basura doméstica y escombros
Bicicletas y juguetes
Muebles y colchones viejos
Parrillas de barbacoa
Desechos peligrosos domésticos (pintura vieja, aceite de motor, productos químicos, baterías)
Llantas (límite 10 por hogar)
Los artículos que NO son elegibles para ser eliminados incluyen:
Materiales de construcción (hormigón, ladrillos, bloques, techados, paneles de yeso o madera)
Explosivos o municiones
Piezas de automóviles
Tierra o césped
Vehículos o embarcaciones
Bidones de fluidos de 55 galones
La iniciativa de limpieza del vecindario implica un esfuerzo de limpieza agresivo, dirigido a diferentes vecindarios en todo el condado, con miembros de la tripulación y voluntarios recogiendo una variedad de desechos y que incluyen artículos electrónicos, muebles y artículos para el hogar. Durante las limpiezas, el personal del condado también maneja problemas tales como perros y gatos vagabundos, estructuras inseguras, poda de árboles, corte de calles de paso, barrido de calles, reciclaje de desechos domésticos peligrosos y más.
Navy Point/Bayou Davenport Neighborhood Cleanup Scheduled for Oct. 17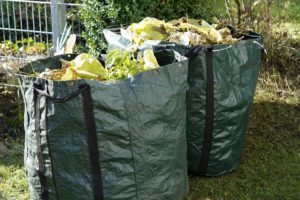 PENSACOLA, Fla.—Residents in the Brownsville area will have the opportunity to dispose of yard debris and other items free of charge Wednesday, Oct. 17 during the Navy Point/Bayou Davenport Neighborhood Cleanup in District 2. Only residents in the designated cleanup area are able to participate in the neighborhood cleanup. Items left at the curb outside of the cleanup area will not be collected. The general cleanup area is south of Gulf Beach Highway/Barrancas Avenue, north of Bayou Grande, east of Marilyn Avenue and west of 2nd Street and Live Oak Avenue. Please see the cleanup map for details.
During neighborhood cleanups, Escambia County departments team up to bring services to residents in an effort to keep local neighborhoods clean and safe. Participating is easy: Residents in the cleanup area simply leave eligible items at the curb to be disposed of free of charge by Escambia County and partnering agencies.
All debris must be at the curb directly in front of your residence by 7 a.m. on the day of the cleanup. Please keep tires and paint cans separate from all other debris. Do not place piles under low-hanging lines or near poles, fences or mailboxes.
Items eligible for removal include:
Household appliances and electronics
Yard waste
Household junk and debris
Bicycles and toys
Old furniture and mattresses
Barbecue grills
Household hazardous waste (old paint, motor oil, chemicals, batteries)
Tires (limit 10 per household)
Items NOT eligible for removal include:
Building materials (concrete, bricks, blocks, roofing, drywall or lumber)
Explosives or ammunition
Auto parts
Dirt or sod
Vehicles or vessels
55-gallon drums of fluids
The neighborhood cleanup initiative involves an aggressive clean-up effort, targeting different neighborhoods throughout the county, with crew members and volunteers picking up a variety of debris and waste, including electronics, furniture and household items. During the cleanups, county staff also handle issues such as roaming dogs and cats, unsafe structures, tree trimming, right of way mowing, street sweeping, household hazardous waste recycling and more. 
[adrotate group="1"]