Automovilistas Sin Seguro Enfrentaran Multas Civiles, Efectivo Miércoles Nov 1º, 2017
Montgomery. – La Agencia de Alabama para el Cumplimiento de Ley está programada para iniciar el refuerzo de la Ley de Seguro de Responsabilidad Obligatorio del Estado de Alabama (Act#2016-361).
El año pasado, durante la sesión legislativa del 2016, la ley fue aprobada y firmada por el Gobernador para requerir a todos los conductores de Alabama a tener Seguro de Responsabilidad Obligatorio (SRE). Comenzando el miércoles 1º de Noviembre, aquellos que decidan conducir sin un Seguro de Responsabilidad, enfrentarán una multa civil.
La ley del SRE establece que ninguna persona deberá operar, registrar o mantener el registro de un vehículo motorizado para uso en vías públicas o carreteras a menos que esté cubierto por una póliza de seguro de responsabilidad civil (o daños a terceros).
El Secretario de la Agencia de Alabama para el Cumplimiento de Ley Hal Taylor dijo: "Ha habido un periodo de gracia suficiente para reforzar el cumplimiento de dicha ley y así dar tiempo a los conductores a obtener la cobertura de seguro apropiada. Comenzando el 1º de Nov, los conductores están sujetos a una multa civil si se ven involucrados en un incidente de vehículo motorizado, el vehículo que están conduciendo no está cubierto por una póliza de seguro de responsabilidad al que obliga el Estado, y que no hayan recibido una citación por falta de seguro al momento del incidente". (Primera ofensa: $ 200; segunda ofensa: $300; tercera o subsecuentes ofensas: $4000 cada una.)
Además, el Secretario Taylor dijo que aquellos individuos enfrentarán una suspensión de licencia de conducir de 90 días si no pagan la penalidad civil dentro de los 45 días o solicitan una audiencia con la División de Licencias de Manejo de la Agencia de Alabama para el Cumplimiento de Ley. (Costo de reactivación de licencia: $100). Si a un conductor se le extiende una penalidad civil, el debido proceso brinda la opción a apelar, y se llevará a cabo una audiencia para determinar si el vehículo motorizado que fue operado al momento del incidente, estaba en cumplimiento de la Ley.
El Comisionado del Departamento de Seguros de Alabama Jim Ridling dijo, "Es razonable tener Seguro de Responsabilidad en el auto ya que operar un vehículo motorizado sin él, lleva a un aumento en las tarifas de todos. Hay que hacer lo correcto y seguir la Ley de Alabama de Seguro de Responsabilidad Obligatorio para ayudar a estabilizar las tarifas para los clientes de seguros en Alabama."
Uninsured Motorists Face Civil Penalties Effective Wednesday, Nov. 1
MONTGOMERY – The Alabama Law Enforcement Agency is set to begin enforcing the Alabama Mandatory Liability Insurance Law (Act#2016-361).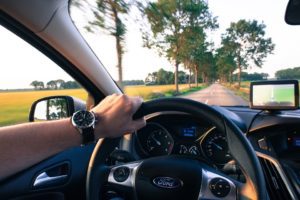 Last year, during the 2016 legislative session, the law was passed and signed by the Governor to mandate all Alabama motorists have liability insurance. Beginning Wednesday, Nov. 1, those who choose to drive without liability insurance will face a civil penalty.
The MLI law provides that no person shall operate, register or maintain registration of a motor vehicle designed to be used on a public road or highway unless it is covered by a liability insurance policy.
Alabama's Secretary of Law Enforcement Hal Taylor said, "There has been a grace period in enforcing that law to give motorists time to obtain the proper insurance coverage.  Beginning Nov. 1, motorists are subject to a civil penalty if involved in a motor vehicle incident, the vehicle you are operating is not covered by the state's mandatory liability insurance and you are not issued a citation for no insurance at the time of the incident."  (First offense: $200; second offense: $300; third or subsequent offenses: $400 each.)
In addition, Secretary Taylor said, those individuals will face a 90-day driver license suspension if they do not pay the civil penalty within 45 days or request a hearing with the Alabama Law Enforcement Agency's Driver License Division. (Driver license reinstatement fee: $100.) If a driver is issued a civil penalty, due process provides the option to appeal, and a hearing will be conducted to determine whether the motor vehicle being operated at the time of the motor vehicle incident was in compliance.
Alabama Department of Insurance Commissioner Jim Ridling said, "It just makes sense to have liability insurance on your vehicle because operating a motor vehicle without it drives up everyone's rates. Do the right thing, and follow Alabama's Mandatory Liability Insurance laws to help stabilize rates for Alabama insurance consumers."
[adrotate group="1"]