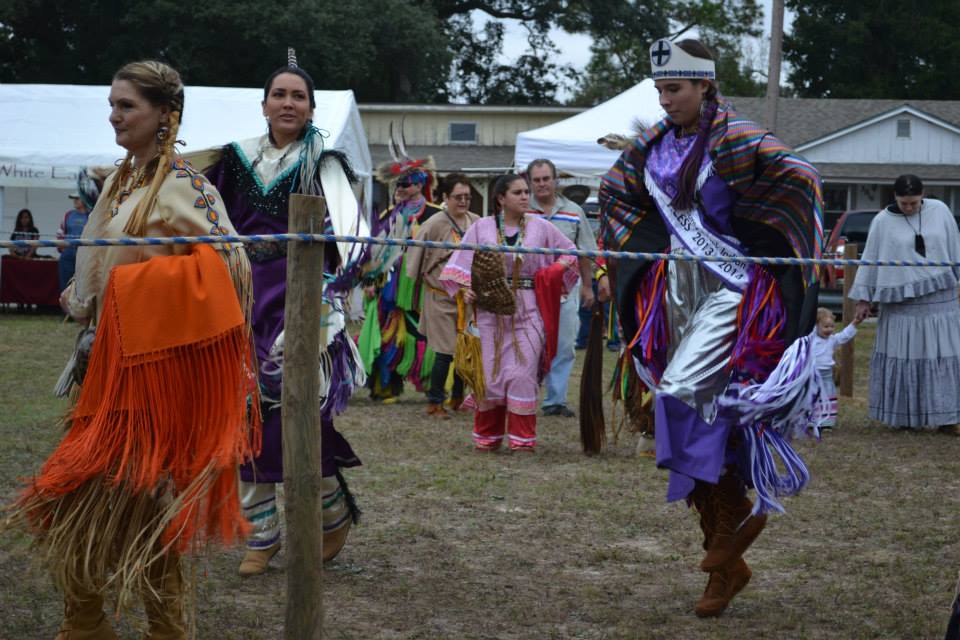 Tribu India Creek celebrará el Pow Wow Anual
MILTON, Fla.—La Tribu india de Santa Rosa Creek celebra su vigésimo séptimo Pow Wow el 18 de noviembre a las 11 a.m. y el 19 a la 1 p.m. en sus tierras tribales ubicadas en el 4750 Willard Norris Road en Milton, FL. Cada día comenzará con una "Gran Entrada". La entrada y el estacionamiento son gratuitos.
Los tambores nativos americanos serán presentados por "Drums of the Descendants." Sara McGahee y Joseph Confer dirigirán bailes. Confer compite bailando Pow Wow en todo el sudeste.
Los artefactos nativos americanos estarán en exhibición en la tienda de la herencia y el genealogista de la tribu estará disponible para responder preguntas sobre ascendencia americana nativa. Puedes escuchar historias contadas por los ancianos tribales. Las concesiones de alimentos incluirán pan frito indio y maíz tostado empapado en una mezcla secreta india. Más de 75 vendedores nativos americanos venderán joyas, ropa, atrapasueños, artesanías, miel y más.
Creek Indian Tribe to hold Annual Pow Wow
MILTON, Fla.—The Santa Rosa Creek Indian Tribe holds its 27th Annual Pow Wow on November 18 at 11 a.m. and 19 at 1 p.m. on their tribal grounds located at 4750 Willard Norris Road in Milton, FL. Each day will begin with a "Grand Entry." Parking and admission and parking are free! Native American drumming will be presented by ""Drums of the Descendants"." Sara McGahee and Joseph Confer will lead dances. Confer competes in Pow Wow dancing throughout the Southeast.
Native American artifacts will be on display at the heritage booth and the tribe's genealogist will be available to answer questions about Native American ancestry. You can hear stories told by the tribal elders. Food concessions will feature Indian fry bread and roasted corn soaked in a secret Indian mixture. Over 75 Native American vendors will be selling jewelry, clothing, dream catchers, crafts, honey and more.