Santa Rosa County Animal Services lanza Doggy Day Out
El Santa Rosa County Animal Services está lanzando el programa Doggy Day Out para emparejar a los miembros de la comunidad con perros de refugio para excursiones durante el día. Las salidas pueden durar de una hora a todo el día y pueden incluir una caminata, puppuccino de una cafetería local o incluso el almuerzo en un restaurante que admite mascotas.
"Estamos entusiasmados de comenzar Doggy Day Out porque ayudará a reducir el estrés que muchos perros experimentan en las perreras," dijo Dora Thomason, directora del refugio. "También proporcionará una mayor visibilidad para nuestros perros, así como nos dará una idea de sus personalidades y cómo se comportan fuera del entorno del refugio."
Los participantes recibirán todo lo necesario para una salida exitosa. Las personas interesadas en el programa pueden encontrar más información y completar una solicitud en línea aquí o comunicarse con  Santa Rosa County Animal Services al 850-983-4680.
Santa Rosa County Animal Services launches Doggy Day Out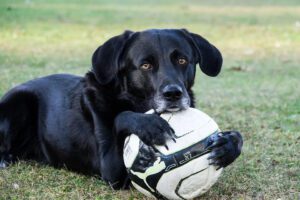 Santa Rosa County Animal Services is launching the Doggy Day Out program to pair members of the community with shelter dogs for daytime field trips. Outings can last from one hour to all day and can include a hike, puppuccino from a local coffee shop, or even lunch at a pet-friendly restaurant.
"We're excited to start Doggy Day Out because it will help reduce the stress many dogs experience in the kennels," said Dora Thomason, shelter director. "It will also provide increased visibility for our dogs as well as give us insight into their personalities and how they behave outside of the shelter environment."
Participants will be provided with everything needed for a successful outing. Individuals interested in the program can find more information and fill out an application online here or contact Santa Rosa County Animal Services at 850-983-4680.
[adrotate group="1"]