El Council on Aging (Consejo sobre el Envejecimiento) solicita calentadores para adultos mayores vulnerables al frío
PENSACOLA, Fla. – La caída repentina e inesperada de la temperatura en el noroeste de la Florida ha resaltado el desafío que enfrentan muchos adultos mayores en los meses más fríos. Sin fuentes confiables de calefacción adecuada, los ancianos vulnerables están sujetos a molestias extremas y complicaciones de salud. Cada año, el Council on Aging of West Florida ofrece calentadores de espacio completamente nuevos a estas personas para mantenerlos calientes durante los meses más fríos de la Florida de noviembre, diciembre, enero y febrero. Este año, a pesar de un flujo temprano de apoyo de la comunidad, incluida una donación única de 50 calentadores, la necesidad continúa superando el suministro.
Aquellos interesados ​​en ayudar a estos adultos mayores deben comprar calentadores de espacio nuevos de cualquier tamaño en las tiendas del área o donar en línea en http://www.coawfla.org/donate-to-council-on-aging/. El Council on Aging no puede aceptar donaciones de calentadores usados, ya que la agencia no puede verificar la seguridad de los electrodomésticos usados. La información de seguridad se distribuye con cada calentador.
Las personas de 60 años o más que sufren el frío deben llamar al (850) 432-1475 para solicitar un calentador de espacio y verificar que los tengamos en existencia antes de recoger uno de 875 Royce St., Pensacola. Se distribuyen por orden de llegada y según la necesidad.
Council on Aging requests heaters for cold, vulnerable elder adults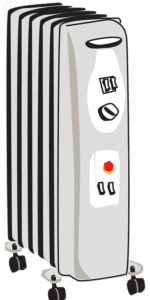 PENSACOLA, Fla. – The sudden, unexpected temperature drop in Northwest Florida has highlighted the challenge many senior adults are faced with in the colder months. Without dependable sources of adequate heating, vulnerable elders are subject to extreme discomfort and health complications. Each year, Council on Aging of West Florida provides brand-new space heaters to these individuals to keep them warm during the colder Florida months of November, December, January and February. This year, despite an early outpouring of support from the community, including a single donation of 50 space heaters, the need continues to outpace the supply.
Those interested in helping these senior adults should purchase new space heaters of any size from area stores or donate online at http://www.coawfla.org/donate-to-council-on-aging/. Council on Aging cannot accept donations of used heaters, as the agency cannot verify the safety of used appliances. Safety information is distributed with each space heater.
Individuals 60 and over suffering in the cold should call (850) 432-1475 to request a space heater and verify we have them in stock before picking one up from 875 Royce St., Pensacola. They are distributed on a first-come, first-served basis and based on need.
[adrotate group="1"]