MALDEF demanda a ExxonMobil por política discriminatoria de contratación de DACA
(Raleigh, NC) – ExxonMobil le negó ilegalmente un trabajo a un beneficiario de DACA por su estado migratorio, según una demanda colectiva presentada el jueves pasado en un tribunal federal.
MALDEF (Fondo Educativo y de Defensa Legal México-Estadounidense) y William G. Simpson de Tin Fulton Walker & Owen en Chapel Hill, NC, presentaron la demanda en nombre de Aldo De Leon Resendiz, 22. De Leon es beneficiario de Acción Diferida para los Llegados en la Infancia (DACA) y está autorizado para trabajar en los Estados Unidos. Está demandando a ExxonMobil Corporation por discriminación laboral.
La compañía multinacional de petróleo y gas en Texas está acusada de violar la Sección 1981 de la Ley federal de derechos civiles de 1866, que prohíbe la discriminación en la contratación laboral basada en la enajenación y el origen nacional. La demanda busca el estatus de acción de clase en nombre de todos los no ciudadanos que estaban legalmente autorizados para trabajar en los Estados Unidos pero que ExxonMobil les negó el empleo debido a su estatus migratorio.
"En lugar de reconocer que los beneficiarios de DACA son tremendamente valiosos para sus empleadores, ExxonMobil opta por seguir una política anticuada que impide y disuade a los titulares de DACA autorizados para trabajar de buscar y recibir empleo," dijo Thomas A. Saenz, presidente y consejero general de MALDEF. "Esa política es discriminatoria e ilegal."
En octubre de 2018, De Leon, un estudiante de ingeniería química en la Universidad Estatal de Carolina del Norte, aceptó una pasantía con ExxonMobil para la primavera de 2019. Como parte de su solicitud para la pasantía, De Leon presentó documentación para demostrar que era elegible para trabajar en los Estados Unidos. Luego se le pidió a De Leon que presentara una segunda solicitud a las instalaciones de Baton Rouge donde la compañía decidió que estaría trabajando.
En diciembre de 2018, se le pidió a De Leon que solicitara una Tarjeta de Identificación de Trabajador del Transporte (TWIC), que es requerida por el gobierno federal para los trabajadores con acceso a áreas seguras de las instalaciones y embarcaciones marítimas del país. De Leon descubrió que la solicitud de la tarjeta TWIC no presentaba una opción para los beneficiarios de DACA en su sección sobre autorización de trabajo. Después de consultar a representantes en las instalaciones de ExxonMobil en Baton Rouge, se le dijo que cambiara su respuesta a la pregunta de la solicitud de ExxonMobil sobre si requeriría patrocinio para trabajar de "no" a "sí." Aproximadamente dos semanas después, ExxonMobil rescindió la oferta de pasantía en una carta, informando a De Leon que no cumplía con los requisitos para la pasantía porque no tenía "un derecho permanente o indefinido para trabajar en los Estados Unidos."
"Los beneficiarios de DACA con autorizaciones de trabajo no deben temer la discriminación laboral ilegal, sino que deben estar llenos de aspiraciones de ser empleados por las principales empresas de este país," dijo De Leon. "Estoy decepcionado y frustrado por la decisión de ExxonMobil de no cumplir con mi autorización de trabajo. Espero reivindicar mis derechos en los tribunales y eliminar las barreras a la participación económica de inmigrantes como yo."
La demanda busca exigir a ExxonMobil que pague daños y perjuicios, por una declaración de que su política de exigir que los solicitantes de empleo tengan una autorización de trabajo permanente que viola la ley federal y por cambios en sus políticas.
"Ninguna empresa en la toma de decisiones de contratación debería discriminar a los inmigrantes con autorización de trabajo," dijo la abogada de MALDEF, Deylin Thrift-Viveros. "Es una pena que Exxon elija discriminar sobre esa base, pero esperamos asegurarnos de que todos los lugares de trabajo no hagan distinciones entre inmigrantes indocumentados con autorización de trabajo y todos los demás empleados."
La demanda es la séptima presentada por MALDEF desde 2017 que desafía las políticas de empleo que discriminan a los beneficiarios de DACA. MALDEF ha presentado demandas colectivas en nombre de los beneficiarios de DACA a quienes se les negó el empleo en California, Nueva Jersey y Florida.
Desde que se inició en 2012, DACA ha brindado protección contra la deportación y ha otorgado autorización de trabajo a cientos de miles de jóvenes inmigrantes indocumentados que llegaron a los Estados Unidos cuando eran niños.
MALDEF sues ExxonMobil for discriminatory DACA hiring policy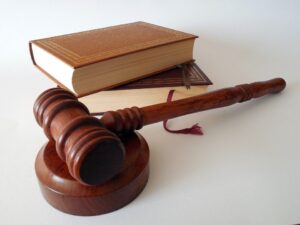 (Raleigh, NC) –  ExxonMobil unlawfully denied a DACA recipient a job based on his immigration status, according to a class-action lawsuit filed last Thursday in federal court.
MALDEF (Mexican American Legal Defense and Educational Fund) and William G. Simpson of Tin Fulton Walker & Owen in Chapel Hill, N.C., filed the suit on behalf of Aldo De Leon Resendiz, 22. De Leon is a recipient of Deferred Action for Childhood Arrivals (DACA) and is authorized to work in the U.S. He is suing ExxonMobil Corporation for employment discrimination.
The Texas-based multinational oil and gas company is accused of violating Section 1981 of the federal Civil Rights Act of 1866, which prohibits discrimination in employment contracting based on alienage and national origin. The lawsuit seeks class-action status on behalf of all non-citizens who were legally authorized to work in the United States but were denied employment by ExxonMobil on the basis of their immigration status.
"Instead of recognizing that DACA recipients are tremendous assets to their employers, ExxonMobil chooses to follow an antiquated policy that prevents and deters work-authorized DACA holders from seeking and receiving employment," said Thomas A. Saenz, MALDEF president and general counsel.  "That policy is discriminatory and unlawful."
In October 2018, De Leon, a chemical engineering student at North Carolina State University, accepted an internship with ExxonMobil for the spring of 2019. As part of his application for the internship, De Leon submitted documentation to show that he was eligible to work in the United States. De Leon was then asked to submit a second application to the Baton Rouge facility where the company decided he would be working.
In December 2018, De Leon was asked to apply for a Transportation Worker Identification Card (TWIC), which is required by the federal government for workers with access to secure areas of the nation's maritime facilities and vessels. De Leon discovered that the TWIC Card application did not present an option for DACA recipients in its section about work authorization. After consulting representatives at the ExxonMobil facility in Baton Rouge he was told to change his answer on the ExxonMobil application question about whether he would require sponsorship to work from "no" to "yes". About two weeks later, ExxonMobil rescinded the internship offer in a letter, informing De Leon that he did not meet the requirements for the internship because he did not "have a permanent or indefinite right to work in the U.S."
"DACA recipients with work authorizations should not fear unlawful employment discrimination, but rather should be full of aspirations to be employed by the top companies in this country," said De Leon.  "I am both disappointed and frustrated by ExxonMobil's decision to not honor my work authorization. I look forward to vindicating my rights in court and removing barriers to economic participation for immigrants like me."
The lawsuit seeks to require ExxonMobil to pay damages, for a declaration that its policy of requiring job applicants to have permanent work authorization violates federal law, and for changes to their policies.
"No company in making hiring decisions should discriminate against immigrants with work authorization," said MALDEF attorney Deylin Thrift-Viveros. "It is a shame that Exxon chooses to discriminate on that basis, but we look forward to ensuring that all workplaces make no distinction between undocumented immigrants with work authorization and all other employees."
The lawsuit is the seventh filed by MALDEF since 2017 challenging employment policies that discriminate against DACA recipients. MALDEF has filed class-action lawsuits on behalf of DACA recipients who were denied employment in California, New Jersey and Florida.
Since it was initiated in 2012, DACA has provided protection from deportation and granted work authorization to hundreds of thousands of young undocumented immigrants who came to the United States as children.
[adrotate group="1"]