Corte federal detiene memorando que excluye a inmigrantes indocumentados del censo de 2020, plazo extendido
Por Kristine Medina
Una corte federal de Nueva York bloqueó un memorando presidencial el 10 de septiembre que habría descontado a los inmigrantes indocumentados del censo de este año, afectando los distritos electorales del Congreso dentro de cada estado.
El presidente Donald Trump firmó y abordó el memorando el 21 de julio que habría excluido a las personas con estatus migratorio ilegal de ser contadas en el censo de este año. La decisión de la corte sostuvo que el Congreso tiene la responsabilidad de dar cuenta de "la cantidad total de personas en cada estado," como está escrito en la 14ª Enmienda de la Constitución.
El recuento del censo determina los distritos del Congreso para las comunidades cada década, que divide y distribuye el número de representantes estatales para el cuerpo de electores de cada estado para la elección presidencial. La fecha límite actual para enviar una respuesta en línea, por teléfono o por correo para contar para el censo de este año es el 30 de septiembre. La jueza de distrito de EE. UU. Lucy Koh en el Distrito Norte de California descubrió que es probable que la fecha límite actual produzca cifras inexactas sobre datos demográficos subestimados, incluidos los inmigrantes, y se movió para mantener el plan COVID-19 para extender la fecha límite hasta el 31 de octubre.
La Oficina está sujeta al Título 13 del Código de los Estados Unidos que establece que cualquier información recopilada de individuos y empresas debe ser protegida y no será utilizada contra los encuestados por ninguna entidad gubernamental, incluido el Servicio de Inmigración y Control de Aduanas (ICE) y Aduanas y Protección Fronteriza (CBP).
"La comunidad de inmigrantes obviamente está preocupada por la privacidad y la seguridad," dijo Nisha Barron, especialista asociada de la Oficina del Censo de EE. UU. "Con diferentes cosas sucediendo en todo el país que conducen al comienzo real de las operaciones, existe una desconfianza en el gobierno con respecto a COVID-19 y preocupaciones de seguridad. Debido al clima de la sociedad, la gente se muestra reacia. El aspecto digital fue lo mejor que nos pudo pasar y la información se difunde ampliamente en 59 idiomas."
Según una población estimada de inmigrantes indocumentados de 2016 a 2017, Florida tendrá un escaño menos en el Congreso si se aprueba el memorando presidencial. Alabama conservará un escaño debido a los cambios de población previstos. Alabama intentó impedir que la Oficina del Censo incluyera inmigrantes indocumentados en 2018. Hasta el 27 de septiembre, el 63,3 por ciento de los residentes de Florida habían respondido al censo. Las tasas de respuesta para los residentes de Alabama son del 63 por ciento.
El censo no solo representará los distritos del Congreso, sino que las respuestas ayudarán en la asignación de fondos federales en las ciudades y condados durante la próxima década. Los fondos crearán oportunidades para desarrollar planes estratégicos más precisos y eficientes para el transporte público, sistemas de carreteras, distritos escolares, programas de primeros auxilios, desastres naturales, estado de emergencias y otros recursos para las comunidades de la Costa del Golfo.
"La pandemia de coronavirus y el huracán Sally son ejemplos de la importancia de un censo preciso, ya que los datos de la Oficina del Censo de EE. UU. Pueden ser inmensamente valiosos cuando se trata de planes de emergencia, preparación y esfuerzos de recuperación para todo tipo de emergencias," dijo Kaycee Legarde, el oficial de información pública de la ciudad de Pensacola.
Los encuestadores comenzaron a visitar los hogares que aún no han respondido en mayo. La Oficina del Censo tiene en cuenta a todos los residentes en los 50 estados, el Distrito de Columbia y los cinco territorios de Samoa Americana, Guam, las Islas Marianas del Norte, Puerto Rico y las Islas Vírgenes de los Estados Unidos.
"Los datos demográficos del Censo impactarán muchos de nuestros programas de la ciudad, pero un programa clave en nuestra División de Vivienda que podría verse afectado es el Programa de Subsidios en Bloque para el Desarrollo Comunitario," dijo Legarde, confirmando por qué el censo es clave para los programas. "Uno de los requisitos mínimos para ese programa de subvenciones es que cumplamos con un nivel de población de al menos 50.000 residentes. El monto de la financiación generalmente varía entre $650,000 y $800,000 cada año, y la asignación de este año fiscal fue de aproximadamente $750,000."
La Oficina emitió un comunicado de prensa el 28 de septiembre proponiendo el 5 de octubre como fecha límite. Para ser contado, visite www.2020census.gov.
Federal court stops memo excluding undocumented immigrants from the 2020 census, deadline extended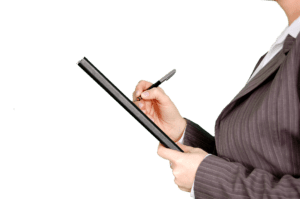 By Kristine Medina
A New York federal court blocked a presidential memorandum on Sept. 10 that would have discounted undocumented immigrants from this year's census, affecting the congressional voting districts within each state.
President Donald Trump signed and addressed the memo on July 21 that would have excluded individuals with unlawful immigration status from being counted in this year's census. The decision of the court held that Congress has the responsibility to account for "the whole number of persons in each State," as written in the 14th Amendment of the Constitution.
The count from the census determines congressional districts for communities each decade, which divides and distributes the number of state representatives for each state's body of electors for the presidential election. The current deadline to submit a response online, by phone, or by mail to count for this year's census is Sept. 30.  U.S. District Judge Lucy Koh in the Northern District of California found that the current cutoff deadline is likely to produce inaccurate numbers about undercounted demographics, including immigrants, and moved to keep the COVID-19 plan to extend the deadline to Oct. 31.
The Bureau is bound by Title 13 of the United States Code that states any information collected from individuals and businesses are to be protected and will not be used against respondents by any government entity, including Immigration and Customs Enforcement (ICE) and Customs and Border Protection (CBP).
"The immigrant community is obviously concerned with privacy and safety," Nisha Barron, U.S. Census Bureau Partner Specialist, said. "With different things happening across the country leading up to the actual beginning of the operations, there's a distrust of the government with COVID-19 and safety concerns. Because of the climate of society, people are reluctant. The digital aspect was the best thing to happen for us and the information is widely spread in 59 languages."
According to an estimated population of undocumented immigrants from 2016 to 2017, Florida will have one less congressional seat if the presidential memorandum were to pass. Alabama will retain one seat due to foreseen population changes. Alabama sought to block the Census Bureau from including undocumented immigrants in 2018. As of Sept. 27, 63.3 percent of Florida residents have responded to the census. Response rates for Alabama residents are at 63 percent.
Not only will the census represent congressional districts, but responses will assist in allocation of federal funding across cities and counties for the next decade. The funding will create opportunities to develop more accurate, efficient strategic plans for public transportation, highway systems, school districts, first-responder programs, natural disasters, state of emergencies, and other resources for communities across the Gulf Coast.
"The coronavirus pandemic and Hurricane Sally are examples of the importance of an accurate Census count, since the U.S. Census Bureau data can be immensely valuable when it comes to emergency planning, preparedness, and recovery efforts for all types of emergencies," said Kaycee Legarde, the public information officer for the City of Pensacola.
Census takers began visiting households who have yet to respond in May. The Census Bureau takes into account all residents in the 50 states, District of Columbia, and the five territories of American Samoa, Guam, the Northern Mariana Islands, Puerto Rico and the U.S. Virgin Islands.
"The demographic data from the Census will impact many of our city programs, but one key program in our Housing Division that could be affected is the Community Development Block Grant Program," Legarde said confirming why the census is key for programs. "One of the threshold requirements for that grant program is that we meet a population level of at least 50,000 residents. The funding amount typically varies between $650,000 and $800,000 each year, and this fiscal year's allocation was about $750,000."
The Bureau issued a press release on Sept. 28 proposing Oct. 5 as the deadline. To be counted, visit www.2020census.gov.
[adrotate group="1"]