Personas haciendo llamadas falsas de parte de Amazon usan números de teléfono clonados para estafas
La pandemia de COVID-19 tiene más personas que nunca han ordenado por Amazon. Por supuesto, los estafadores están encontrando formas de sacar provecho de la tendencia. Los estafadores se hacen pasar por empleados de Amazon, llaman a las personas y afirman que necesitan información sobre su cuenta justo cuando Amazon tiene sus días Prime esta semana. Los estafadores están falsificando los números de teléfono de otras organizaciones para ayudar a disfrazar sus llamadas y darles credibilidad.
Cuando contesta el teléfono, un mensaje grabado que dice ser de Amazon indica que hay un problema con su cuenta de Amazon. El mensaje puede referirse a un cargo fraudulento en su tarjeta Prime, un paquete perdido o dañado o un pedido incumplido de un iPhone 10. No importa cuál sea la grabación, estos estafadores tienen el mismo objetivo: obtener su información personal. Los estafadores se atreverán a pedir el numero de la tarjeta de crédito y los datos de inicio de sesión de la cuenta o solicitarán acceso remoto a su computadora con el pretexto de "ayudar" a resolver el problema.
Cómo detectar esta estafa
Sea escéptico con el correo electrónico y las llamadas no solicitadas.
Ignore los mensajes no solicitados que soliciten información personal.
Ignore las llamadas de acción inmediata.
Tenga cuidado con las solicitudes de pago mediante transferencia bancaria, CashApp o tarjeta de débito prepaga (como MoneyPak, iTunes o tarjetas similares).
Fake Amazon callers use cloned phone numbers for scams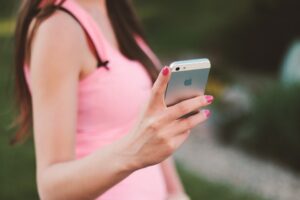 The COVID-19 pandemic has more people than ever ordering from Amazon. Of course, scammers are finding ways to cash in on the trend. Con artists are posing as Amazon employees, calling people, and claiming to need information about their account right as Amazon has their Prime days this week. The con artists are spoofing other organizations' phone numbers to help disguise their calls and lend them credibility.
When you answer the phone, and it is a recorded message claiming to be from Amazon stating there is a problem with your Amazon account. The message ranges from a fraudulent charge on your Prime card to a lost or damaged package to an unfulfilled order for an iPhone 10. No matter what the recording is, these scammers have the same goal: getting your personal information. The con artists will either outright ask for credit card and account login details or they will request remote access to your computer under the guise of "helping" to solve the issue.
How to Spot this Scam
Be skeptical of email and unsolicited calls.
Ignore unsolicited messages that ask for personal information.
Ignore calls for immediate action.
Beware of requests to pay via wire transfer, CashApp, or prepaid debit card (such as MoneyPak, iTunes or similar cards).
[adrotate group="1"]