Mujer denuncia agresión sexual.
FORT WALTON BEACH, Fla. – La Oficina del Sheriff del Condado de Okaloosa está investigando un informe de que una mujer fue golpeada sexualmente en una casa en Denton Blvd alrededor de las 6:30 p.m. el 3 de enero.
La víctima dice que estaba en un dormitorio de su casa cuando un hombre alto, muy delgado y moreno con una perilla la agarró por el cuello y la atacó. La víctima dijo que el sospechoso llevaba una sudadera con capucha negra, olía a cebollas y en un momento comenzó a golpear su cabeza contra el suelo.
La llevaron al centro médico de Fort Walton Beach para su evaluación y tratamiento.
Una investigación activa está en curso.
Cualquier persona con información debe llamar a la OCSO al 850-651-7400 o a Emerald Coast Crime Stoppers al 850-863-TIPS.
Woman reports sexual assault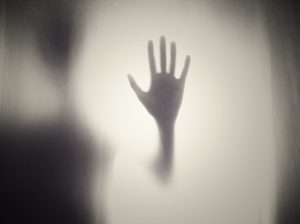 FORT WALTON BEACH, Fla. – The Okaloosa County Sheriff's Office is investigating a report that a woman was sexually battered at a home on Denton Boulevard around 6:30 p.m. January 3.
The victim says she was in a bedroom of her home when a tall, very thin, black man with a goatee grabbed her by the neck and attacked her. The victim said the suspect was wearing a black hoodie, smelled like onions, and at one point began striking her head against the floor.
She was taken to Fort Walton Beach Medical Center for evaluation and treatment.
An active investigation is underway.
Anyone with information is asked to call the OCSO at 850-651-7400 or Emerald Coast Crime Stoppers at 850-863-TIPS.
[adrotate group="1"]