La ciudad y el condado organizarán el evento Mardi Gras para personas mayores
PENSACOLA, Fla. – El  Departamento de Parques y Recreación de la Ciudad de Pensacola se enorgullece de asociarse con los Servicios Humanos y de Vecindarios del Condado de Escambia para ofrecer un evento comunitario llamado Party Gras. Este evento es para personas mayores de 50 años en adelante y tendrá lugar el viernes 15 de febrero de 11 a.m. a 12:15 p.m. en el Centro Comunitario de Brownsville, 3200 West De Soto St.
Este evento festivo ofrecerá a los adultos mayores de la comunidad la oportunidad de reunirse y celebrar la temporada de Mardi Gras con música en vivo de Cat Rhodes and the Truth, actividades divertidas que incluyen un mini desfile en el interior, recursos comunitarios, evaluaciones de salud, además de pasteles y frijoles rojos y el arroz! Para obtener más información, visite playpensacola.com o siga el evento en Facebook.
Si está interesado en ser un proveedor o proporcionar un servicio, comuníquese con Molly Mahtani al (850) 436-5188 o envíe un correo electrónico a mmahtani@cityofpensacola.com.
City and County to Host Mardi Gras Event for Seniors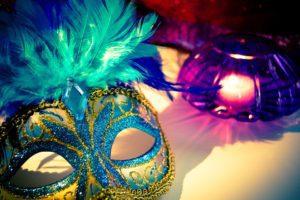 PENSACOLA, Fla. – The City of Pensacola Parks and Recreation Department is proud to partner with  Escambia County Neighborhood and Human Services to offer a community event called Party Gras! This event is for seniors ages 50 and up and will take place Friday, Feb.15 from 11 a.m. to 12:15 p.m. at the Brownsville Community Center, 3200 West De Soto St.
This festive event will offer seniors in the community an opportunity to come together and celebrate the Mardi Gras season with live music by Cat Rhodes and the Truth, fun activities including an indoor mini parade, community resources, health screenings, plus king cake and red beans and rice! For more information visit playpensacola.com or follow the event on Facebook.
If you are interested in being a vendor or providing a service, please contact Molly Mahtani at (850) 436-5188 or email mmahtani@cityofpensacola.com. 
[adrotate group="1"]