La nueva ley impone la responsabilidad del dueño de la mascota
MOBILE, Ala. – A partir del 1 de noviembre de 2019, el Mobile County Animal Control Officers comenzarán a emitir citas escritas a los dueños de perros en violación del Código de Alabama, Título 3, Sección 3-1-5. En pocas palabras, los dueños de mascotas que no tienen a sus perros confinados, de conformidad con el código, recibirán una multa por un delito menor y serán multados.
El Mobile County Commission aprobó la ley en noviembre del 2018. Sin embargo, era difícil de aplicar porque el Animal Control Officers no podían escribir citas, hasta ahora. El 1 de octubre del 2019, ocho oficiales de control de animales fueron sustituidos por el Mobile County Sheriff, Sam Cochran, y se les otorgó toda la autoridad para emitir estas nuevas citas.
"Al brindarles a nuestros oficiales esta herramienta de cumplimiento, podemos proteger mejor la salud y la seguridad de los residentes del Condado de Mobile de los perros que deambulan libremente en comunidades no incorporadas," dijo el County Humane Officer Carmelo Miranda. Alentamos a los dueños de los perros a comenzar a prepararse para esta nueva ley y si necesitan asesoramiento sobre dispositivos o métodos de confinamiento, estamos aquí para ayudarlos."
Para obtener más información sobre las técnicas de confinamiento, así como las vacunas para mascotas o esterilización y castración, comuníquese con el Mobile County Animal Control al (251) 574-3647.  
New law enforces pet owner responsibility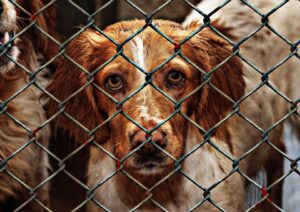 MOBILE, Ala. – Effective November 1, 2019, Mobile County Animal Control Officers will begin issuing written citations to dog owners in violation of Alabama Code, Title 3, Section 3-1-5. Simply put, pet owners who do not have their dog(s) confined, in compliance with the code, will be ticketed for a misdemeanor and fined.
The Mobile County Commission adopted the law in November of 2018. However, it was difficult to enforce because Animal Control Officers were unable to write citations, until now. On October 1, 2019, eight Animal Control Officers were deputized by Mobile County Sheriff Sam Cochran and given the full authority to issue these new citations.
"By giving our officers this enforcement tool, we can better protect the health and safety of Mobile County residents from dogs roaming freely in unincorporated communities," said County Humane Officer Carmelo Miranda. We encourage dog owners to start preparing for this new law and if they need advice on confinement devices or methods, we are here to help."
For more information on confinement techniques, as well as pet vaccinations or spay and neutering, contact the Mobile County Animal Control at (251) 574-3647.  
[adrotate group="1"]