La ciudad busca aportes de los residentes para la encuesta anual de satisfacción
PENSACOLA, Fla. – La Ciudad de Pensacola está llevando a cabo su encuesta anual de satisfacción de residentes y está alentando a todos los residentes de la ciudad a participar y hacer que se escuchen sus voces.
Se solicita a los residentes de la ciudad que completen la encuesta en línea en uwf.edu/HaasResidentSurvey antes del viernes 13 de diciembre. Los residentes también recibirán una postal en el correo que les indica que completen la encuesta.
La encuesta pregunta a los residentes sobre su satisfacción con una variedad de servicios e instalaciones de la ciudad, incluidas las luces de la calle, las aceras, la seguridad del vecindario y más, lo que también lleva a los participantes a clasificar sus principales prioridades para la Ciudad de Pensacola. La encuesta también pregunta a los residentes si recomendarían vivir en la ciudad de Pensacola a familiares y amigos, lo cual es una nueva pregunta este año diseñada para medir la experiencia y la lealtad del cliente.
"La retroalimentación de nuestros ciudadanos es esencial para ayudarnos a aprender lo que es importante para las personas a las que servimos todos los días, y para garantizar que proporcionamos los servicios de alta calidad que nuestros residentes esperan de su gobierno local," dijo el alcalde Grover Robinson. "Espero que todos nuestros residentes se tomen el tiempo para completar esta encuesta y brinden a la Ciudad de Pensacola datos valiosos para usar mientras continuamos trabajando para mejorar nuestros servicios y mejorar nuestra ciudad en general."
La encuesta anual de la ciudad está siendo realizada por la University of West Florida Haas Center, pero a diferencia de las encuestas anteriores, la encuesta de este año estará disponible exclusivamente en línea. Todos los datos obtenidos de los participantes se mantendrán confidenciales y solo se informarán en un formato agregado (al informar solo los resultados combinados y nunca a los individuales).
Algunas preguntas en la encuesta de este año se han actualizado para alinearse con el plan estratégico de la ciudad y recopilar comentarios de los residentes relacionados con la preservación de la cultura histórica, la coordinación con las asociaciones de vecinos y más.
Solo los residentes dentro de los límites de la Ciudad de Pensacola pueden completar la encuesta. Las respuestas se utilizarán para ayudar a la ciudad a equilibrar las prioridades y mejorar los servicios para mantener una alta calidad de vida para los residentes de Pensacola.
City Seeks Input from Residents for Annual Satisfaction Survey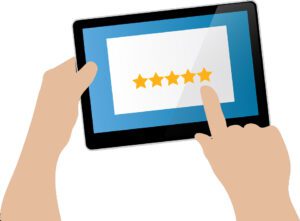 PENSACOLA, Fla. – The City of Pensacola is conducting its annual resident satisfaction survey and is encouraging all city residents to participate and let their voices be heard.
City residents are asked to complete the survey online at uwf.edu/HaasResidentSurvey by Friday, Dec. 13. Residents will also be receiving a postcard in the mail prompting them to complete the survey.
The survey asks residents about their satisfaction with a variety of city services and facilities, including street lights, sidewalks, neighborhood safety and more, also prompting participants to rank their top priorities for the City of Pensacola. The survey also asks residents whether they would recommend living in the City of Pensacola to family and friends, which is a new question this year designed to measure customer experience and loyalty.
"Feedback from our citizens is essential to help us learn what's important to the people we serve every day, and to ensure we are providing the high quality services our residents expect from their local government," Mayor Grover Robinson said. "I hope that all of our residents will take the time to complete this survey and provide the City of Pensacola with valuable data to use as we continue to work toward enhancing our services and improving our city as a whole."
The city's annual survey is being conducted by the University of West Florida Haas Center, but unlike previous surveys, this year's survey will be available exclusively online. All data obtained from participants will be kept confidential and will only be reported in an aggregate format (by reporting only combined results and never reporting individual ones).
Some questions in this year's survey have been updated to align with the city's strategic plan and gather resident feedback related to preserving historic culture, coordinating with neighborhood associations and more.
Only residents within City of Pensacola limits may complete the survey. Responses will be used to help the city balance priorities and improve services to maintain a high quality of life for Pensacola residents.
[adrotate group="1"]