Incendio cierra restaurante Los Cabos en Navarre
NAVARRE, Fla.—Un incendio ha cerrado Los Cabos Mexican Grill ubicado en el 9500 Navarre Pkwy en Navarre. El restaurante sufrió daños severos que causaron que la ubicación fuera una pérdida completa. No se reportaron heridos ni daños en negocios adyacentes, aparte de agua y humo leve.
Los informes indican que la llamada alertó a tres estaciones de bomberos alrededor de las 2 a.m. preocupados que estaba involucrado todo el centro comercial.
Los propietarios del restaurante aseguraron a los clientes en sus publicaciones en las redes sociales: "Para todos nuestros clientes y amigos, nuestro lugar se quemó completamente debido a una falla eléctrica esta mañana temprano. Estaremos cerrados hasta nuevo aviso. Muchas gracias por todo tu apoyo. ¡Volveremos!"
Fire closes Los Cabos Restaurant in Navarre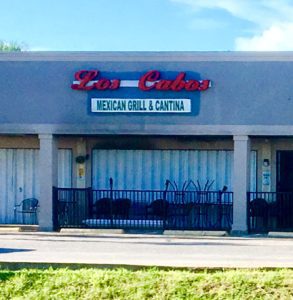 NAVARRE, Fla.—A fire has closed the Los Cabos Mexican Grill located at 9500 Navarre Pkwy in Navarre. The restaurant sustained severe damage resulting in the location being a complete loss. No injuries or damage to adjoining business were reported other than slight water and smoke.
Reports indicate the call alerted three fire stations at around 2 a.m. concerned that the entire strip mall was involved.
Restaurant owners assured patrons on their social media page posting, "To all our customers and friends, our place was completely burned down due to an electrical fault early this morning. We will be closed until further notice. Thank you very much for all your support. We will be back!"