Tienda Latina robada, sospechoso arrestado
FOLEY, Ala.—La policía de Foley respondió a la tienda La Placita Hispana en el Hwy 59 por un robo el 28 de julio. Los informes dicen que un hombre hispano entró al negocio con una sudadera blanca cubriendo su rostro y blandiendo un arma de fuego. El presunto ladrón dio instrucciones a una empleada para que entrara al baño y no saliera.
El hombre fue identificado más tarde como Heladio Carrasco-Bravo, de 36 años, alias Javier Castillo Hernández. Fue grabado en el video de vigilancia. Los informes dicen que fue visto conduciendo un Ford Explorer negro del 2001.
Al día siguiente, el Departamento de Policía de Foley respondió a una llamada de un vehículo sospechoso en la subdivisión de Cottages on the Green, donde los agentes encontraron el Ford Explorer negro. Carrasco-Bravo estaba ubicado dentro de una casa vacía duermiendo.
Durante una investigación, Carrasco-Bravo admitió haber cometido el robo con una pistola de plástico de juguete. Carrasco-Bravo ha sido acusado de robo en primer grado.
Latino store robbed, suspect arrested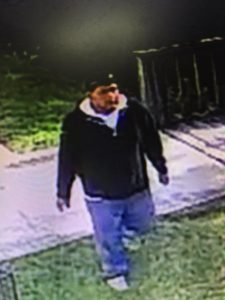 FOLEY, Ala.—Foley police responded to La Placita Hispana store on Hwy 59 for a robbery on July 28. Reports say a Hispanic male entered the business wearing a white hoodie covering his face and brandishing a firearm. The alleged robber instructed a female employee to go into the bathroom and to not come out.
The man was later identified as 36-year-old Heladio Carrasco-Bravo aka Javier Castillo Hernandez. He was recorded on surveillance video. Reports say he was seen driving a 2001 black Ford Explorer.
The next day, the Foley Police Department responded to a call of a suspicious vehicle in the Cottages on the Green subdivision where officers found the black Ford Explorer. Carrasco-Bravo was located sleeping inside a vacant house.
During an investigation, Carrasco-Bravo admitted to committing the robbery with a toy plastic gun.  Carrasco-Bravo has been charged with first-degree robbery.
[adrotate group="1"]