Gran Inauguración: Nancy's Boutique and Barber, Foley
FOLEY, Ala.—El 12 de marzo, Nancy's Boutique y Barber en Foley celebraron su gran apertura. La boutique renovada ahora cuenta con una peluquería más grande y nuevas modas.
La boutique y la peluquería han cambiado de lado en el edificio, una solución era necesaria, dijo la dueña Suyapa Delcid,
"Necesitábamos más espacio para que la barbería cumpliera con las necesidades de nuestros clientes," dijo Delcid.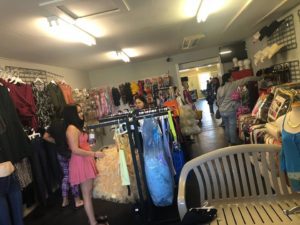 Tres estilistas de cabello, Suly, Myra y Karina, continúan brindando cortes y estilos para hombres, mujeres y niños, mientras que la colección de ropa, accesorios y moños son populares entre la comunidad latina.
Nancy's Boutique and Barber se encuentra en la esquina de Hwy 59 y County Rd 24. Abren de lunes a sábado de 10 a.m. hasta las 8 p.m. y domingos de 8 a.m. – 3 p.m.
Grand Opening: Nancy's Boutique and Barber, Foley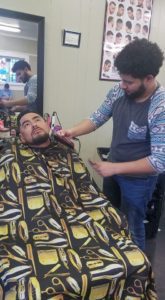 FOLEY, Ala.—On March 12, Nancy's Boutique and Barber in Foley celebrated their grand opening. The renovated boutique now features a larger barber shop and newly stocked fashions.
The boutique and the barber shop have switched sides in the building, a solution owner, Suyapa Delcid, said was necessary.
"We needed more space for the barbershop to meet our customer's needs," Delcid said.
Three hair stylists, Suly, Myra and Karina, continues to provide cuts and styles for men, women and children while the boutique stock clothing, accessories and bows that are popular with the latino community.
Nancy's Boutique and Barber is located on the corner of Hwy 59 and County Rd 24. They are open Monday through Saturdays from 10 a.m. until 8 p.m. and Sundays from 8 a.m. – 3 p.m.
[adrotate group="1"]