Jaripeos y festivales del Cinco de Mayo
NOROESTE Fla.—Aunque el clima parece ser difícil de predecir de semana a semana, estámos preparando planes para eventos y celebraciones. El primer jaripeo de la temporada está programado para el domingo, 8 de abril en Pensacola en el Centro Ecuestre del Condado de Escambia (7750 Mobile Hwy, Pensacola, FL 32526). A continuación, traemos la celebración del Cinco de Mayo a ambos extremos del Panhandle de Florida el sábado 5 de mayo en Luna Plaza en Pensacola (900 Palafox St.), luego el domingo 6 de mayo en Mattie Kelly Cultural Arts Village en Destin (4323 Commons Drive West).
Música en vivo, bailes, presentaciones culturales y la mejor comida mexicana en la Costa del Golfo estarán disponibles en cada evento. Las actuaciones de la etapa y otros detalles se anunciarán pronto. Los vendedores deben llamar al 850-494-7899, enviar mensajes de texto al 850-291-9968, enviar un correo electrónico a grace@latinomediainc.com o comunicarse con La Costa Latina a través de Facebook.
Únase a la página de Facebook de La Costa Latina, www.facebook.com/latinomedia, para obtener las últimas actualizaciones sobre estos y otros eventos y noticias en el noroeste de Florida y el sur de Alabama.
Rodeos and Cinco de Mayo festivals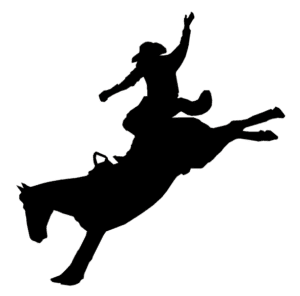 NORTHWEST Fla.—Though the weather seems to be difficult to predict from week to week, plans for events and celebrations are in the making. The first rodeo of the season is scheduled for Sunday, April 8 in Pensacola at the Escambia County Equestrian Center (7750 Mobile Hwy, Pensacola, FL 32526). Next, we bring the Cinco de Mayo celebration to both ends of the Florida Panhandle on Saturday, May 5 at de Luna Plaza in Pensacola (900 So. Palafox St.), then Sunday, May 6 at the Mattie Kelly Cultural Arts Village in Destin (4323 Commons Drive West).
Live music, dancing, cultural performances and the best Mexican food in the Gulf Coast will be available at each event. Stage performances and other details will be announced soon. Vendors call 850-494-7899, text 850-291-9968, email grace@latinomediainc.com or contact La Costa Latina via Facebook.
Join La Costa Latina's facebook page, www.facebook.com/latinomedia, for the latest updates about these and other events and news in Northwest Florida and South Alabama.
[adrotate group="1"]