Festival de Autism Pensacola's Arts
PENSACOLA, Fla. – Es ciencia: el arte te hace sentir bien! Autism Pensacola invita al público a su evento inaugural, Art on the Green. El festival de un día se lleva a cabo el 13 de abril, de 11 a.m. a 6 p.m. en el Pensacola Country Club Tennis Center.
Se presentarán vendedores de arte de todos los medios, incluidos artistas del espectro autista que aportan su visión individual al evento. El evento familiar incluirá una zona para niños, escenario de artes escénicas, puestos de vendedores de artistas, camiones de comida, artesanía, una subasta silenciosa y mucho más.
Los fondos recaudados en este festival de un día beneficiarán la misión y la programación de Autism Pensacola, Inc., una organización sin fines de lucro local dedicada a mejorar las vidas de las personas con autismo en los condados de Escambia y Santa Rosa.
Los puestos de vendedores todavía están disponibles. Para participar, comuníquese con Michelle Bussell al (850) 434-7171 o envíe un correo electrónico a michelle@autismpensacola.org. También puede visitar nuestro sitio web, https://autismpensacola.org/fundraisers/art-on-the-green/
Autism Pensacola's Arts Festival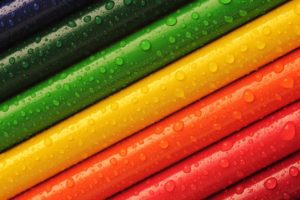 PENSACOLA, Fla. – It's science: art makes you feel good! Autism Pensacola's invites the public to their inaugural event, Art on the Green. The one-day festival takes place April 13th, from 11 a.m. to 6 p.m. at the Pensacola Country Club Tennis Center.
Art vendors from all mediums will be featured, including artists on the autism spectrum who bring their individual vision to the event. The family-friendly event will include a Kid Zone, performing arts stage, artist vendor booths, food trucks, arts and crafts, a silent auction and so much more.
Funds raised at this one-day festival will benefit the mission and programming of Autism Pensacola, Inc., a local nonprofit dedicated to improving the lives of those with autism in Escambia and Santa Rosa counties.
Vendor spots are still available. To get involved, contact Michelle Bussell at (850) 434-7171 or email michelle@autismpensacola.org. You can also check out our website, https://autismpensacola.org/fundraisers/art-on-the-green/
[adrotate group="1"]