La inscripción para la Pensacola Citizens Academy 2019 ya está abierta
PENSACOLA, Fla. – La Ciudad de Pensacola está tomando inscripciones para inscribirse en la Pensacola Citizens Academy (Academia de Ciudadanos de Pensacola) 2019.
La academia es un aspecto interno, interactivo y de nueve semanas, de funcionamiento interno de la Ciudad de Pensacola y sus Departamentos. Paseos y demostraciones hacen que el curso sea tanto informativo como divertido. ¡Lo mejor de todo es gratis y no hay exámenes que tomar!
Aquí hay cuatro razones por las que debe participar en la Pensacola Citizens Academy:
Obtener una mirada más cercana: La Pensacola Citizens Academy presenta visitas a sitios, demostraciones de campo y visitas a departamentos. Obtendrá una oportunidad única de echar un vistazo más de cerca a los servicios e iniciativas de la ciudad. El programa de nueve semanas es una manera ideal de aprender sobre los tremendos esfuerzos de los empleados de la ciudad que hacen de Pensacola el "Upside of Florida."
Toma un paseo detrás de la escena de la ciudad: La Pensacola Citizens Academy le ofrece un recorrido privado de Pensacola, que incluye una mirada al interior del City Hall, Community Venues, el Pensacola Police Department y el Pensacola Fire Department.
Desarrollar una nueva perspectiva: Tienes la oportunidad de asumir el rol de bombero o policía y ver cómo es la vida en sus departamentos.
Descubre formas de involucrarte: El programa ofrece información sobre las formas en que puede involucrarse en su comunidad, destacando las oportunidades de voluntariado, así como las juntas municipales.
La academia de 2019 funcionará a partir de las 5:30 p.m. hasta las 8:00 p.m. los martes por la noche, a partir del 5 de marzo, y continuará hasta el 30 de abril. La cena se ofrece a los participantes registrados cada noche de la academia.
La fecha límite para registrarse es el 4 de marzo de 2019. Puede registrarse en línea a través del sitio web de la ciudad en www.cityofpensacola.com/pca o puede registrarse enviando un correo electrónico al City's Public Information Office a pio@cityofpensacola.com o por teléfono al (850) 435-1623.  
Registration for 2019 Pensacola Citizens Academy now open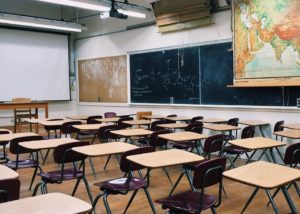 The City of Pensacola is now taking registrations for enrollment in the 2019 Pensacola Citizens Academy.
The Academy is a nine-week, hands-on, interactive inside look to the inner workings of the City of Pensacola and its Departments. Tours and demonstrations make the course both informative and fun. Best of all it's free and there are no exams to take!
Here are four reasons why you should participate in the Pensacola Citizens Academy:
Get a Closer Look: The Pensacola Citizens Academy features site visits, field demonstrations, and department tours. You'll get a one-of-a-kind opportunity to take a closer look at the City's services and initiatives. The nine ­week program is an ideal way to learn about the tremendous efforts of City employees that make Pensacola "The Upside of Florida."
Take a behind the scene view of the City: The Pensacola Citizens Academy gives you a private tour of Pensacola, including inside looks at City Hall, Community Venues, the Pensacola Police Department and the Pensacola Fire Department.
Develop a New Perspective: You have a chance to step into to the role of a firefighter or a police officer and see what life is like in their departments.
Discover Ways to Get Involved: The program offers insight into ways that you can get involved in your community, highlighting volunteer opportunities as well as City Boards.
The 2019 Academy will run from 5:30 p.m. till 8:00 p.m. on Tuesday evenings, beginning March 5, and continue through April 30. Dinner is provided to registered participants each academy night.
Registration deadline is March 4, 2019. You can register online through the City website at www.cityofpensacola.com/pca or you can register by emailing the City's Public Information Office at pio@cityofpensacola.com or via phone at (850) 435-1623.  
[adrotate group="1"]