Espacios de proveedores disponibles en la Feria Interestatal de Pensacola 2020
PENSACOLA, Fla. – Los funcionarios de Pensacola Insterstate Fair están monitoreando el impacto actual del COVID-19 estatal y local en eventos y reuniones sociales. En este momento, los planes aún están avanzando para la 86ª Pensacola Interstate Fair anual que tendrá lugar este otoño.
Los funcionarios de la feria quieren alertar al público de que hay espacios de proveedores disponibles para el evento de la feria de 11 días, que tendrá lugar del jueves 22 de octubre al domingo 1 de noviembre de 2020.
Esta es una gran oportunidad para que los vendedores participantes conozcan a clientes potenciales a un costo razonable. Hay tiendas de 8 x 8 pies y 10 x 10 pies disponibles para exhibir artículos a más de 300,000 visitantes de la feria.
Las solicitudes y tarifas de proveedores están disponibles en PensacolaFair.com. Para obtener más información, comuníquese con Natalee Brooks, gerente de concesión, por teléfono al (850) 944-4500 o por correo electrónico a: nataleefb@cox.net.
Vendor Spaces Available at the 2020 Pensacola Interstate Fair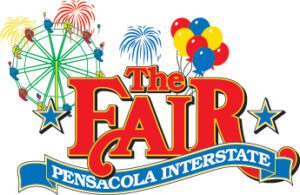 PENSACOLA, Fla. – Pensacola Insterstate Fair officials are monitoring the current state and local COVID-19 impact to events and social gatherings. At this time, plans are still moving forward for the 86th annual Pensacola Interstate Fair to take place this fall.
Fair officials want to alert the public that vendor spaces are available for the 11-day fair event, taking place Thursday, Oct. 22 through Sunday, Nov. 1, 2020.
This is a great opportunity for vendor participants to meet potential customers at a reasonable cost. There are 8 x 8-foot and 10 x 10-foot booths available for displaying items to more than 300,000 fairgoers.
Applications and vendor rates are available at PensacolaFair.com. For more information, contact Natalee Brooks, concession manager, by phone at (850) 944-4500 or by email at: nataleefb@cox.net. 
[adrotate group="1"]