Los alcaldes del condado de Mobile emiten un recordatorio importante
MOBILE COUNTY, Ala. – Los Alcaldes del Condado de Mobile publicaron un recordatorio para los residentes sobre las mejores maneras de protegernos del COVID-19 es seguir estas acciones preventivas cotidianas:
Lávese las manos con frecuencia.
Evite tocarse los ojos, la nariz y la boca con las manos sin lavar.
Manténgase al menos a 6 pies (aproximadamente 2 brazos de largo) de otras personas.
Quédese en casa cuando esté enfermo.
Cubra su tos o estornudo con un pañuelo desechable, luego tírelo a la basura.
Limpie y desinfecte objetos y superficies que se tocan con frecuencia.
Use una cubierta facial de tela cuando salga en público.
Hasta que se apruebe una vacuna o tratamiento para COVID-19, estas medidas simples pueden ayudar a mantener el Condado de Mobile lo más seguro posible durante estos tiempos. Cuando pueda, "Sea un héroe: ¡quédese en casa, salve vidas!"
The Mayors of Mobile County issue important reminder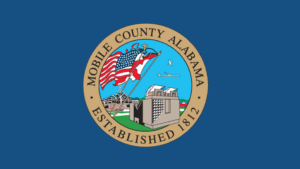 MOBILE COUNTY, Ala. – The Mayors of Mobile County published a reminder to residents that the best ways to protect ourselves from COVID-19 are to follow these everyday preventative actions:
Wash your hands frequently.
Avoid touching your eyes, nose, and mouth with unwashed hands.
Stay at least 6 feet (about 2 arms' length) from other people.
Stay home when you are sick.
Cover your cough or sneeze with a tissue, then throw the tissue in the trash.
Clean and disinfect frequently touched objects and surfaces.
Wear a cloth face cover when you go out in public.
Until a vaccine or treatment for COVID-19 are approved, these simple measures can help keep Mobile County as safe as possible during these times. When you can, "Be A Hero: Stay Home, Save Lives!" 
Terry Downey, City of Bayou La Batre
Byron Pittman, City of Chickasaw
Jason Stringer, City of Citronelle
William Criswell, City of Creola
Jeff Collier, Town of Dauphin Island
Sandy Stimpson, City of Mobile
Terry Williams, Town of Mount Vernon
Jimmie Gardner, City of Prichard
Dr. Howard Rubenstein, City of Saraland
Tom Williams, City of Satsuma
David Baker, City of Semmes
[adrotate group="1"]