El vertedero del Condado de Walton ejecutará el programa piloto de horario extendido los sábados
DE FUNIAK SPRINGS, Fla – A partir del sábado 1 de febrero, el vertedero del condado de Walton ubicado en 1118 Institution Rd. en DeFuniak Springs, comenzará un programa piloto que extenderá las horas del relleno sanitario el sábado a partir de la 1 p.m. a las 4 p.m.
Este piloto se ejecutará hasta el sábado 28 de marzo.
"Creemos que es importante para nosotros ejecutar este programa piloto para proporcionar un mayor nivel de servicio al público," dijo el gerente del relleno sanitario Billy McKee. "Las horas extendidas están destinadas a dar al público más tiempo para acceder al vertedero los sábados por la tarde para descargar su basura y escombros."
Después del Programa Piloto inicial, el vertedero y los líderes del condado evaluarán los resultados del programa para determinar si el programa continuará en el futuro.
Walton County Landfill to Run Saturday Extended Hour Pilot Program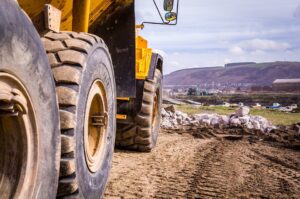 DE FUNIAK SPRINGS, Fla – Beginning Sat., Feb. 1, the Walton County Landfill located at 1118 Institution Rd. in DeFuniak Springs, will begin a Pilot Program that will extend the Landfill's hours on Saturday's from 1 p.m. to 4 p.m.
This pilot will run until Sat., March 28.
"We feel that it is important for us to run this pilot program to provide a higher level of service to the public," said Landfill Manager Billy McKee.  "The extended hours are intended to allow the public more time to access the landfill on Saturday afternoons to unload their junk and debris."
Following the initial Pilot Program, Landfill and County Leaders will assess the results of the program to determine if the program will be continued in the future.
[adrotate group="1"]