El centro de Pensacola presenta la aplicación de estacionamiento móvil
Por Drew Buchanan para The Pulse Gulf Coast: pulsegulfcoast.com
PENSACOLA, Fla.—Pensacola's Downtown Improvement Board se asoció con el proveedor de gestión de estacionamiento con sede en Nueva Orleans Premium Parking para llevar una forma más moderna de estacionamiento a la ciudad.
En colaboración con Premium Parking, la ciudad presentará una nueva forma de pago para el estacionamiento, a través de dispositivos móviles. Mediante el uso de una aplicación, los clientes podrán pagar sus sesiones de estacionamiento directamente desde sus teléfonos.
El cambio comienza el jueves (1 de marzo) y tendrá un impacto en las operaciones de estacionamiento en la calle, lotes públicos y garajes, sumando varios cientos de espacios convertidos.
"Nuestra misión en el Downtown Improvement Board es promover y mejorar Downtown Pensacola como un destino cultural y comercial vibrante para residentes, empresas y visitantes", dijo Curt Morse, Director Ejecutivo de DIB. "Esperamos con interés trabajar con Premium Parking para ayudarnos a lograr este objetivo mediante la modernización de nuestra infraestructura de estacionamiento existente con estrategias de estacionamiento fáciles e intuitivas."
Como parte de este lanzamiento al mercado, Premium Parking ha establecido una oficina local y un equipo de administración con sede en el centro de Pensacola. El equipo supervisará las operaciones en la ciudad de Pensacola, Florida y la costa del Golfo.
Los lugareños y los visitantes podrán pagar su estacionamiento por teléfono, a través de texto o aplicación móvil, utilizando su matrícula. Además, los aparcadores pueden seguir utilizando métodos de pago tradicionales a través de máquinas de pago locales. Como parte de la transición, Downtown Pensacola instalará una nueva señalización amigable para el cliente que muestra las nuevas formas de pago.
"Estamos encantados de asociarnos con la Ciudad de Pensacola y la Junta de Mejoramiento del Downtown para brindar mayor accesibilidad a los lugareños y visitantes para estacionar y descubrir las tiendas, atracciones, restaurantes y locales de música en vivo de este gran destino", dijo Ben Montgomery, presidente de Premium Parking.
Además, Downtown Pensacola desplegará la solución patentada y sin fricción "GLIDEparcs" de Premium en Jefferson Street Garage en 53 S Jefferson Street, lo que eliminará la necesidad de puertas de entrada y salida. Los visitantes pueden aparcar, pagar por matrícula a través de TextPay o aplicación, o en una máquina de pago cercana, antes de irse. Premium trabajará directamente con los clientes mensuales para crear cuentas en línea y obtener matrículas para esos aparcamientos también. Con una sesión de estacionamiento activa, los huéspedes son libres de salir o volver a ingresar libremente, sin tener que hacer cola, detenerse para asegurar un boleto o hacer cola para salir.
Pague vía TextPay: los visitantes pueden pagar rápidamente por texto enviando "park" al código corto móvil "504504." Luego se les solicita a los Parkers que ingresen su número de ubicación, matrícula, seleccione una duración de la sesión e ingresen la información de pago antes de retirarse.
Pague a través de la aplicación móvil: la manera más rápida y fácil de estacionarse regularmente es a través de la aplicación móvil de Premium Parking, disponible para descarga gratuita en iPhone (Apple App Store) o Android (Google Play). Los Parkers pueden guardar fácilmente la información de su vehículo, encontrar números de ubicación, pagar y extender sus sesiones de estacionamiento.
Pague en la máquina (efectivo, moneda o tarjeta de crédito): las máquinas de pago tradicionales y los contadores de monedas en la calle siguen siendo accesibles como métodos de pago cuando estén disponibles. Cuando los Parkers paguen en una máquina, continuarán mostrando el recibo del boleto en su tablero antes de irse.
Parkers en los contadores de monedas también pueden pagar a través de la aplicación móvil de TextPay o Premium. Los oficiales de cumplimiento de estacionamiento serán notificados del pago de un parker y pueden confirmar una sesión activa a través de la matrícula.
Downtown Pensacola to introduce mobile parking app
By Drew Buchanan for The Pulse Gulf Coast: pulsegulfcoast.com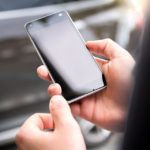 PENSACOLA, Fla.—Pensacola's Downtown Improvement Board has partnered with New Orleans-based parking management provider Premium Parking to bring a more modern form of parking to the city.
In collaboration with Premium Parking, the city will introduce a new way of paying for parking, done through mobile devices. Through the use of an app, customers will be able to pay for their parking sessions directly from their phones.
The changeover begins Thursday (March 1) and will impact on-street, public lots, and garage parking operations, totaling several hundred spaces converted.
"Our mission at the Downtown Improvement Board is to promote and enhance Downtown Pensacola as a vibrant cultural and commercial destination for residents, businesses, and visitors," said Curt Morse, Executive Director of the DIB. "We look forward to working with Premium Parking to help us achieve this objective by modernizing our existing parking infrastructure with easy, intuitive parking strategies."
As part of this market launch, Premium Parking has established a local office and management team based in Downtown Pensacola. The team will oversee operations in the City of Pensacola, Florida and the Gulf Coast.
Locals and visitors will be able to pay for their parking by phone—via text or mobile app—using their license plate. Additionally, parkers can continue to use traditional payment methods via local pay machines. As part of the transition, Downtown Pensacola will install new, customer-friendly signage that showcases the new ways to pay.
"We are thrilled to partner with the City of Pensacola and the Downtown Improvement Board to bring more accessibility for locals and visitors to park and discover this great destination's shops, attractions, restaurants and live music venues," said Ben Montgomery, Premium Parking President.
In addition, Downtown Pensacola will deploy Premium's proprietary frictionless "GLIDEparcs" solution at Jefferson Street Garage at 53 S Jefferson Street, which will eliminate the need for entry and exit gates. Visitors can park, pay by license plate via TextPay or app, or at a nearby pay machine, before walking away. Premium will work directly with monthly customers to create online accounts and obtain license plates for those parkers as well. With an active parking session, guests are free to exit or re-enter freely, without waiting in line, stopping to secure a ticket, or queuing to exit.
Pay via TextPay: Visitors can quickly pay via text by sending "park" to the mobile shortcode "504504." Parkers are then prompted to enter their location number, license plate, select a session duration, and enter payment info, before walking away.
Pay via Mobile App: The fastest and easiest way to park regularly is via Premium Parking's mobile app, available for free download on iPhone (Apple App Store) or Android (Google Play). Parkers can easily save their vehicle information, find locations numbers, pay and extend their parking sessions.
Pay at the Machine (cash, coin or credit card): Traditional pay machines and on-street coin meters are still accessible as payment methods where available. When parkers pay at a machine, they will continue to display the ticket receipt on their dash before walking away.
Parkers at coin meters can also pay via TextPay or Premium's mobile app. Parking enforcement officials will be notified of a parker's payment and can confirm an active session via license plate.