Detecta una estafa con consejos simples de Gulf Power
Gulf Power informa un aumento en las estafas que involucran a sus clientes. Desde el 1 de enero, el centro de atención al cliente de la compañía ha recibido más de 400 informes de esta actividad delictiva.
Los estafadores se dirigen a los clientes residenciales y comerciales de Gulf Power y se sabe que intentan una variedad de estafas, incluso haciéndose pasar por un empleado de Gulf Power que va de puerta en puerta, por teléfono y en línea. Los estafadores a menudo amenazan la desconexión a menos que el pago inmediato se realice por teléfono o en persona.
Gulf Power quiere ayudar a los clientes a conocer los trucos que usan los estafadores y educarlos sobre cómo pueden protegerse y proteger a sus seres queridos.
Detecta una estafa:
Gulf Power no se presentará en el hogar o negocio de un cliente para cobrar un pago. Si una cuenta se vence y está sujeta a desconexión, Gulf Power se comunicará con el cliente a través de un mensaje pregrabado en el teléfono de la cuenta principal y mediante una carta solicitando que el cliente llame a Gulf Power para analizar la cuenta. La compañía nunca irá puerta a puerta pidiendo el pago.
Tenga cuidado con las llamadas y correos electrónicos que exijan el pago inmediato. Los clientes han informado que los estafadores llamarán, generalmente en un tono muy agresivo, solicitando el pago a través de una tarjeta de crédito, una tarjeta de débito prepaga o una tarjeta de regalo. Gulf Power nunca solicitará ninguna forma de pago por teléfono o correo electrónico. Si un cliente recibe una llamada o un correo electrónico sospechoso de alguien que dice ser de Gulf Power y exige un pago para evitar la desconexión, debe colgar, eliminar el correo electrónico y ponerse en contacto con la línea de servicio al cliente de la compañía al 1-800-225-5797.
Los empleados de Gulf Power son fáciles de identificar. Si un empleado de Gulf Power tiene una razón relacionada con el servicio para visitar un hogar o negocio, en la mayoría de los casos recibirá una notificación de la visita y el empleado siempre llevará una identificación de empleado de Gulf Power con su foto, nombre de la empresa y logotipo.
Los empleados o contratistas de Gulf Power pueden presentarse sin previo aviso para las siguientes situaciones: Trabajadores de línea que hacen reparaciones o contratistas que realizan trabajos de poda, topografía, pruebas o medidores junto con otros servicios como la instalación de nuevas líneas subterráneas y aéreas. Si llegan a su casa o negocio, pídales identificación o pida ver a su supervisor que debe tener una insignia de contratistas de Gulf Power. En caso de duda, los clientes pueden verificar al contratista llamando al servicio al cliente de Gulf Power al 1-800-225-5797.
Detener una estafa:
No haga un pago inmediato. Los clientes nunca deben compartir la información de su tarjeta de crédito o débito ni comprar una tarjeta prepaga o una tarjeta de regalo para evitar la desconexión o cierre del servicio. La compañía no les pedirá a los clientes que paguen en ningún lugar que no sea un lugar de pago autorizado.
Verificar la solicitud de pago. Si alguien amenaza la desconexión inmediata o la interrupción del servicio, los clientes deben colgar el teléfono, eliminar el correo electrónico o cerrar la puerta. Para verificar la solicitud de pago, comuníquese con el servicio al cliente de Gulf Power al 1-800-225-5797.
Reportar la estafa. Si los clientes sospechan que alguien está intentando estafarlos, deben colgar, eliminar el correo electrónico, cerrar la puerta y llamar al número de teléfono de servicio al cliente de Gulf Power. Los clientes que sospechan que han sido víctimas de fraude o que se sienten amenazados durante el contacto con uno de estos estafadores, deben contactar a las autoridades policiales locales.
Los clientes de Gulf Power también pueden verificar su cuenta a través de MyGulfPower.com. El portal de la cuenta en línea permite a los clientes ver su factura, realizar un pago, revisar el uso de energía de su empresa o de su hogar, registrarse para recibir alertas por mensaje de texto y más.
Spot a scam with simple tips from Gulf Power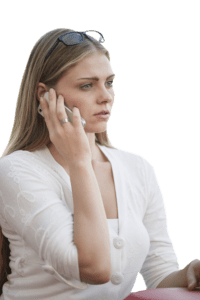 Gulf Power is reporting an increase in scams involving its customers. Since Jan. 1, the company's Customer Care Center has received over 400 reports of this criminal activity.
Scammers target Gulf Power's residential and business customers and are known to attempt a variety of scams, including posing as a Gulf Power employee going door-to-door, over the phone and online. Scammers often threaten disconnection unless immediate payment is made via phone or in person.
Gulf Power wants to help customers be aware of the tricks scammers use and to educate them on how they can protect themselves and their loved ones from being targeted.
Spot a scam:
Gulf Power will not show up to a customer's home or business to collect on a payment. If an account becomes past due and is subject to disconnection, Gulf Power will contact the customer via a prerecorded message to the primary account telephone and by letter requesting that the customer call Gulf Power to discuss the account. The company will never go door-to-door asking for payment.
Beware of calls and emails demanding immediate payment. Customers have reported that scammers will call, usually in a very aggressive tone, requesting for payment through a credit card, pre-paid debit card or gift card. Gulf Power will never ask for any form of payment over the phone or through email. If a customer receives a suspicious call or email from someone claiming to be from Gulf Power and demanding payment to avoid disconnection, they should hang up, delete the email and contact the company's customer service line at 1-800-225-5797.
Gulf Power employees are easy to identify. If a Gulf Power employee has a service-related reason to visit a home or business, customers will in most cases receive notice of the visit beforehand and the employee will always be wearing a Gulf Power employee ID badge with their photo, company's name and logo.
Gulf Power employees or contractors may show up without advance notice for the following situations: Lineworkers making repairs or contractors conducting tree trimming, surveying, testing or meter work along with other services such as installing new underground and overhead lines. If they do come to your home or business, ask them for identification or ask to see their supervisor who should have a Gulf Power contractors' badge. When in doubt, customers can verify the contractor by calling Gulf Power customer service at 1-800-225-5797.
Stop a scam: 
Don't make an immediate payment. Customers should never share their credit card or debit card information or purchase a prepaid card or gift card to avoid service disconnection or shutoff. The company will not ask customers to pay anywhere other than an authorized payment location.
Verify the payment request. If someone threatens immediate disconnection or shutoff of service, customers should hang up the phone, delete the email or shut the door. To verify the payment request, contact Gulf Power customer service at 1-800-225-5797.
Report the scam. If customers suspect someone is trying to scam them, they should hang up, delete the email, shut the door and call Gulf Power's customer service phone number. Customers who suspect that they have been victims of fraud, or who feel threatened during contact with one of these scammers, should contact local law enforcement authorities.
Gulf Power customers can also check on their account through MyGulfPower.com. The online account portal allows customers to view their bill, make a payment, review their business or home's energy usage, sign up for text alerts and more.
[adrotate group="1"]