De la editora: Las decisiones de 2020 ~ From the editor: The decisions of 2020
No mucha gente diría que este año ha sido un desafío. La gente se pregunta cuándo las cosas volverán a ser como antes. Algunos se preguntan si es posible, y algunos están presionando por cambios radicales con la esperanza de mejorar la vida tal como la conocíamos.
En medio de una pandemia global, personas de todo el mundo luchan por el fin del racismo sistemático. Esta semana, la Corte Suprema de los Estados Unidos comenzó en anunciar decisiones que afectan la vida de las personas en este país, incluida la negativa a dictaminar sobre las políticas de la ciudad santuario de California para no exigir que las agencias policiales en ese estado coordinen con ICE, los derechos protectores contra la discriminación para LGBTQ+ empleados y una decisión de permitir que los destinatarios de DACA mantengan su estado.
Este año es sin duda monumental y un año para grandes decisiones. A medida que avanzamos hacia lo que podría ser una segunda ola de la pandemia del COVID-19, continuamos decidiendo mantener y proteger nuestra salud y la de los demás. Debemos decidir cómo continuaremos la educación de nuestros hijos. En noviembre tomaremos algunas decisiones muy importantes en nuestras elecciones nacionales y locales, y todos merecemos ser escuchados.
Si no está registrado para votar o no está seguro si está registrado o es elegible para votar, consulte al supervisor de elecciones de su condado para obtener información. Si se mudó, sepa que es posible que necesite estar registrado en el condado donde reside para participar en las próximas elecciones. Hay boletas de muestra disponibles en la mayoría de las comunidades antes del día de las elecciones. Algunos pueden ser difíciles de comprender, por lo que se recomienda investigar cada elemento antes de votar.
Si podemos ayudarte, comuníquese con Grace en La Costa Latina News en grace@lainomediainc.com, Facebook.com/latinomedia o (850) 494-7899. 
From the editor: The decisions of 2020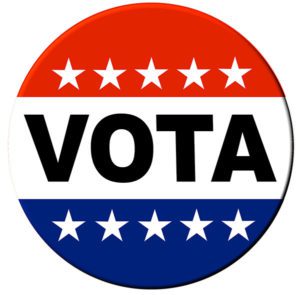 Not many people would argue that this year has been challenging. People are questioning when things will go back to the way they were. Some wonder if it is even possible, and some are pushing for radical changes in hopes to improve life as we knew it.
In the midst of a global pandemic, people around the world are fighting for an end to systematic racism. This week, the U.S. Supreme Court began announcing decisions that affect the lives of people in this country including refusing to rule on the California's sanctuary city policies to not require policing agencies in that state to coordinate with ICE, protective anti-discrimination rights for LGBTQ+ employees and a decision to allow DACA recipients to maintain their status.
This year is no doubt monumental and a year for big decisions. As we move forward into what might be a second wave of the COVID-19 pandemic, we continue to decide to maintain and protect our health and that of others. We must decide how we will continue education for our children. In November we will make some very important decisions in our national and local elections, and we all deserve to be heard.
If you are not registered to vote or are not sure if you are registered or eligible to vote, please see your county supervisor of elections for information. If you have moved, know that you may need to be registered in the county where you reside to participate in the next election. Sample ballots are available in most communities prior to election day. Some can be difficult to comprehend, so it is advised to research each item before you vote.
If we can help you, please contact Grace at La Costa Latina News at grace@lainomediainc.com, Facebook.com/latinomedia or (850) 494-7899.
[adrotate group="1"]