El coronavirus: Estamos todos juntos en esto
El COVID-19 se ha detectado en más de 190 ubicaciones a nivel internacional, incluido Estados Unidos. El centro para el control y prevención de enfermedades (CDC) cree que el virus se propaga principalmente de persona a persona. Por esta razón, las autoridades correspondientes han puesto en marcha planes de contingencia para una situación que ha evolucionado rápidamente.
Los departamentos de salud pública de los diferentes estados y el CDC están proporcionando información actualizada a medida que está disponible.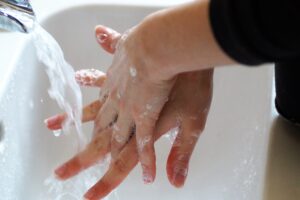 Las autoridades sanitarias coinciden en que hay acciones que todos debemos realizar para minimizar la propagación de la enfermedad:
Lávese las manos por 20 segundos frecuentemente con agua y jabón o use desinfectante para manos a base de alcohol con al menos 60% de alcohol.
Evite tocarse la cara.
Practique el distanciamiento social, mantenga 6 pies de distancia de otras personas cuando sea posible.
Limpie y desinfecte frecuentemente las superficies tocadas diariamente.
Use una mascarilla si está enfermo. Si no está enfermo, no necesita usar una máscara facial.
Los viajeros que regresen de áreas internacionales con transmisión sostenida del virus como China, Irán, la mayor parte de Europa, Corea del Sur, el Reino Unido e Irlanda deben quedarse en casa durante 14 días después de regresar del viaje, controlar su salud y practicar el distanciamiento social.
Llame a su proveedor de atención médica o al departamento de salud del condado si tiene fiebre, tos o falta de aliento y si regresó de un viaje internacional o de un crucero en los últimos 14 días.
En la Florida, se han confirmado 1096 casos positivos y 14 muertes por COVID-19 hasta el 23 de marzo, que lo ubican como el séptimo estado en la nación con más muertes por coronavirus.
El gobernador de la Florida por medio de una orden ejecutiva de cumplimiento inmediato ordenó:
Cierre de las escuelas públicas del estado hasta el 15 de abril y cancelación de lo que queda de las pruebas de los estudiantes de Pre-K y K-12 de este año.
El cierre de todos los bares y clubes nocturnos en Florida durante los próximos 30 días.
Para los restaurantes se ordena el cierre de los establecimientos y ofrecer opciones de recogida y entrega además de controlar los síntomas de los empleados e invitarlos a quedarse en casa si no se sienten bien.
En las playas se limitan los grupos a un máximo de 10 personas con distancia social entre los grupos. Se está consideran el cierre de algunas playas.
El sistema de universidades del estado de Florida ordenó a todas las universidades de la Florida finalizar el semestre de primavera 2020 a distancia.
En Alabama, el departamento de salud confirma en su página web que el estado cuenta con 167 casos positivos de coronavirus. El 13 de marzo, la gobernadora Kay Ivey declaró que existe emergencia de salud pública estatal en Alabama.
El Condado de Mobile registra dos casos del virus y el Condado de Baldwin tiene dos casos confirmados hasta el 23 de marzo. Las escuelas públicas del Condado de Mobile están cerradas hasta el 6 de abril y las escuelas del Condado de Baldwin están cerradas hasta el 12 de abril. Ambas fechas de regreso pueden cambiar.
Los distritos escolares de la Florida y Alabama están operando programas de alimentación para niños de edad escolar.
Todos debemos cuidarnos a nosotros mismos y a los demás. Es necesario que sigamos las pautas de seguridad y que estemos al tanto de las actualizaciones sobre el situación. Aprenda todo lo que pueda sobre el virus, cómo protegerse y proteger a los demás. Las actualizaciones se publican en español en la página de Facebook y el sitio web de La Costa Latina, al igual que la guía en caso de desastres con consejos útiles.
Coronavirus: We are all in this together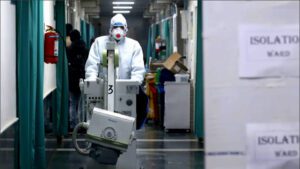 COVID-19 has been detected in more than 190 locations internationally, including the United States. The Center for Disease Control and Prevention (CDC) believes that the virus spreads mainly from person to person. For this reason, the corresponding authorities have launched contingency plans for a situation that has evolved rapidly.
States' public health departments and the CDC are providing updated information as it becomes available. Health authorities agree that there are steps that we all must take to minimize the spread of the disease:
Wash your hands frequently for 20 seconds with soap and water or use alcohol-based hand sanitizer with at least 60% alcohol.
Avoid touching your face.
Practice social distancing, keep 6 feet away from other people when possible.
Clean and disinfect frequently touched surfaces daily.
Wear a mask if you are sick. If you are not sick, you do not need to wear a face mask.
Travelers returning from international areas with sustained transmission of the virus such as China, Iran, most of Europe, South Korea, the United Kingdom and Ireland, must stay home for 14 days after returning from the trip, check your health and practice social distancing.
Call your health care provider or county health department if you have a fever, cough, or shortness of breath and if you have returned from an international trip or cruise in the past 14 days.
In Florida, 1096 positive cases and 14 deaths from COVID-19 have been confirmed as of March 23, making it the fourth state in the nation with the most deaths from coronavirus.
The Governor of Florida through an executive order for immediate compliance ordered:
State public schools closed until April 15 and remainder of testing remaining for Pre-K and K-12 students this year.
The closure of all bars and nightclubs in Florida within the next 30 days.
Restaurants are ordered to close, offer pick-up and drop-off options in addition to managing employees' symptoms and inviting them to stay home if they don't feel well.
On the beaches, groups are limited to a maximum of 10 people with social distance between groups. Some beaches are being considered for closing.
The Florida state university system ordered all Florida universities to complete the spring 2020 semester remotely.
In Alabama, the health department confirms on its website that the state has 167 positive cases of coronavirus. On March 13, Governor Kay Ivey stated that there is a state public health emergency in Alabama.
Though Mobile County has reported two cases of the virus, and Baldwin County has two confirmed cases as of March 23. Mobile County schools have been closed until April 6 and Baldwin County schools are closed until April 12. Both return dates may change.
School districts in Florida and Alabama are operating feeding programs for school aged children.
We must all take care of ourselves and others. It is imperative that we follow the safety guidelines and are aware of updates about the situation. Learn as much as you can about the virus and how to protect yourself and others. Updates are published in Spanish on the Facebook page and website of La Costa Latina, as well as the disaster guide with helpful tips.
[adrotate group="1"]