Consejos para prevenir el ahogamiento
El ahogamiento sigue siendo la principal causa de muerte entre los niños menores de 4 años en la mayoría de los estados del sur, y la mayoría de las muertes ocurren en piscinas y spas en el patio trasero.
El mes de mayo ha marcado históricamente el comienzo de una temporada que resulta en tragedias por ahogamiento en todo el país. Aquí hay algunos consejos de prevención para garantizar la seguridad de los niños dentro y alrededor del agua:
La supervisión es la capa de protección número 1
Siempre tenga un teléfono confiable afuera para llamar al 911.
Si el cabello o la ropa de un niño quedan atrapados en el drenaje, nunca intente sacarlos, apague la bomba de la piscina de inmediato. Sepa dónde está la bomba de su piscina y cómo funciona.
Retire los juguetes de la piscina después de que termine de nadar (los juguetes actúan como un imán para los niños).
Asegúrese de que las vallas de la piscina estén cerradas y equipe las alarmas de las puertas en todas las puertas que conducen a la piscina.
Si un niño desaparece, el primer lugar para buscar es en el grupo
Conozca CPR.
Enseñe a sus hijos a nadar a una edad temprana.
Tips for Preventing Drowning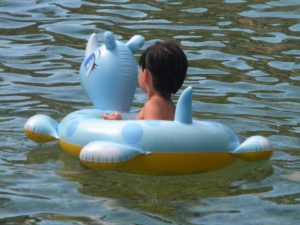 Drowning remains the leading cause of death for children under the age of 4 in most southern states, with the majority of deaths occurring in backyard pools and spas.
The month of May has historically signaled the beginning of a season that results in drowning tragedies across the country. Here are some prevention tips to ensure child safety in and around the water:
Supervision is the #1 layer of protection
Always have a reliable phone outside to call 911.
If a child's hair or clothing gets caught in drain never try to pull them out, turn off the pool pump immediately. Know where your pool pump is and how it works.
Remove toys from pool after you finish swimming (toys act like a magnet for kids).
Make sure pool fences are locked and equip door alarms on all doors leading to pool.
If a child goes missing, the first place to look is in the pool
Know CPR.
Teach your children how to swim at an early age.
[adrotate group="1"]