Las escuelas del condado de Escambia comienzan a registrarse en mayo
CONDADO DE ESCAMBIA, Fla.—El Distrito Escolar del Condado de Escambia esta solicitando a los padres de los estudiantes entrantes de Kindergarten que se inscriban para el año escolar 2018-2019 ahora. El primer día de clases será el 13 de agosto de 2018, y ese día llegará en poco tiempo.
"La inscripción temprana ayuda a las escuelas a planificar cuántas clases tendrán y cuántos maestros necesitarán. Si su hijo tendrá cinco años antes del 1 de septiembre de 2018, nos gustaría que continúe y se encargue de la inscripción lo antes posible. ", dijo la Dra. Pattie Thomas, Directora de Educación Primaria del ECSD. "Registrarse temprano nos ayudará a todos a prepararnos para un excelente primer día de clases y eso incluye a los padres y sus hijos."
Si su estudiante no asistió a una clase de prejardín de infantes del distrito escolar este año, ni participó en ningún servicio del distrito escolar como terapia del habla, terapia física, etc., siga los pasos para los estudiantes nuevos en el Condado de Escambia. Si todos los estudiantes de su familia son nuevos en las escuelas públicas del condado de Escambia, tendrá que hacer esto para todos.
La inscripción está disponible en línea en: https://focus.escambia.k12.fl.us/focus/apply/ solo en navegadores Chrome o Chrome. La aplicación no funcionará en Internet Explorer. Se debe completar una solicitud para cada estudiante y debe tener una dirección de correo electrónico. Si no tiene una dirección de correo electrónico, comuníquese con la escuela de su hijo y ellos le proporcionarán una. Necesitará proporcionar contacto de emergencia, seguro e información médica.
Una vez que esté registrado en línea, deberá traer los siguientes artículos a la escuela:
Física reciente en los últimos 12 meses
Registros de inmunización
Certificado de nacimiento
Número de seguridad social (opcional)
Comprobante de residencia / dirección: puede ser un contrato firmado o un recibo de alquiler con la ubicación, los problemas de fecha y los nombres de las personas que viven allí. O bien, traiga su factura de servicios públicos más reciente con su nombre y dirección. Si la familia vive en la casa de otra persona, pregúntele a su escuela acerca de una Encuesta de Estudiante en Transición.
Cualquier persona que necesite inscribirse para asistir a la Escuela Primaria Kingsfield debe llevar los documentos a la escuela secundaria Ransom ubicada en 1000 W. Kingsfield Rd. durante la construcción. Su número de teléfono principal es 850-937-2220.
Una vez que se completa la inscripción, cualquier cambio de información de contacto debe actualizarse en la base de datos del distrito escolar inmediatamente.
Considere descargar la aplicación FREE ECSD Families en su teléfono. Allí podrá acceder a las asignaciones de sus alumnos, los horarios de exámenes, calificaciones, asistencia y otra información provista por el maestro de la clase.
Escambia County Schools begin registration in May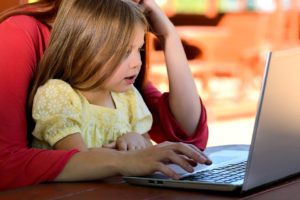 ESCAMBIA COUNTY, Fla.—The Escambia County School District asking parents of incoming Kindergarten students to go ahead and register for the 2018-2019 school-year now! The first day of school will be August 13, 2018, and that day will arrive in no time.
"Early registration helps schools plan how many classes they will have and how many teachers they will need. If your child will be five years old by September 1, 2018, we would like you to go ahead and take care of registration as soon as possible," said Dr. Pattie Thomas, ECSD Director of Elementary Education. "Registering early will help all of us prepare for an outstanding first day of school and that includes the parents and their children."
If your student has not attended a school district pre-kindergarten class this year, nor has he or she participated in any school district services such as speech therapy, physical therapy, etc., follow the steps for students new to Escambia County. If all of the students in your family are new to Escambia County public schools, you will need to do this for all of them.
Registration is available online at: https://focus.escambia.k12.fl.us/focus/apply/ on Firefox or Chrome browsers only. The application will not work on Internet Explorer. An application must be completed for each student and you must have an email address. If you do not have an e-mail address, contact your student's school and they will provide one for you. You will need provide emergency contact, insurance and medical information.
Once you are registered online, you will need to bring the following items to the school:
Recent Physical within past 12 months
Immunization Records
Birth Certificate
Social Security Number (optional)
Proof of Residency/Address: This can be a signed lease or rent receipt with the location, date issues and the names of those living there. Or, bring your most recent utility bill with your name and address. If the family is living in someone else's home, ask your school about a Student in Transition Survey.
Anyone needing to register to attend Kingsfield Elementary School should take documents to Ransom Middle School located at 1000 W. Kingsfield Rd. during construction. Their main phone number is 850-937-2220.
Once registration is completed, any contact information changes should be updated in the school district's database immediately.
Consider downloading the FREE ECSD Families App on to your phone. There you will be able to access your students' assignments, schedules for tests, grades, attendance and other information provided by the classroom teacher.
[adrotate group="1"]