Conferencia para madres solteras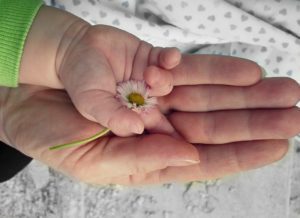 PENSACOLA, Fla. – The Life of a Single Mom llevará a cabo una conferencia de madres solteras en Olive Baptist Church, 1836 East Olive Road en Pensacola, el sábado 13 de julio de 2019. El costo es de $29 y será de 8 a.m. a 2 p.m.
Se proporcionará desayuno y almuerzo y habrá cuidado de niños disponible.
Se requiere preinscripción.
"Nuestras madres solteras de Pensacola han estado involucradas en los eventos de The Life of a Single Mom durante algunos años," dice Robert Lloyd, Director de Ministerios de Adultos Solteros de la Iglesia Bautista de Olive en Pensacola. Añadió, "Cuando se presentó la oportunidad de ser anfitrión en Olive Baptist, nos lanzamos a ella. Tenemos la esperanza de que las madres solteras de todo la Florida vean este evento como un lugar para crecer y construir una comunidad."
The Life of a Single Mom Ministries es una organización nacional sin fines de lucro comprometida a no ver a una madre soltera caminar sola al organizar conferencias para madres solteras y al establecer grupos de apoyo para madres solteras en los EE. UU.
Llegando a más de 80,000 madres solteras cada año. Este evento incluye oradores nacionales, talleres educativos y regalos de Thrive Causemetics para cada asistente, premios de puertas, puestos de vendedores y más.
Información adicional se puede encontrar en nuestro sitio web:
www.thelifeofasinglemom.com. Todas las madres solteras, abuelas y personas que apoyan a las madres solteras son bienvenidas. 
Single Moms Conference
PENSACOLA, Fla. – The Life of a Single Mom is holding a Single Moms Conference at Olive Baptist Church, 1836 East Olive Road in Pensacola on Saturday, July 13, 2019.  The cost is $29, and will be from 8 a.m. to 2 p.m.
Breakfast and lunch will be provided and childcare will be available.
Pre-registration is required.
"Our single moms from Pensacola have been involved in The Life of a Single Mom events for some years," says Robert Lloyd, Director of Single Adult Ministries at Olive Baptist Church in Pensacola. He added, "When the opportunity presented itself to host at Olive Baptist, we jumped on it.  We're hopeful that single moms throughout Florida will see this event as a place to grow and build community."
The Life of a Single Mom Ministries is a national nonprofit committed to seeing no single mom walks alone by hosting single moms' conferences and establishing single moms' support groups throughout the U.S.
reaching more than 80,000 single mothers each year.  This event includes national speakers, educational workshops, and gifts from Thrive Causemetics for every attendee, door prizes, vendor booths, and more.
Additional information can be found on our website:
www.thelifeofasinglemom.com.  All single moms, grandmothers, and single mom supporters are welcome to attend.
[adrotate group="1"]