Coco: Película imprescindible para toda la familia
¿Ya has visto a Coco? Esto se está convirtiendo en un tema de conversación común. Algunos han visto la película más de una vez. La película animada está recibiendo excelentes críticas por el homenaje que rinde all Día de los Muertos en México, el respeto por los antepasados y la importancia de la familia. El éxito de la película se atribuye en gran parte a los creadores por escuchar a la comunidad mexicana.
Líderes de la comunidad Latina inicialmente arremetieron contra Disney durante la producción de la película cuando los promotores intentaron comprar los derechos del nombre"Día de los Muertos." Afortunadamente, la solicitud fue finalmente abandonada y actores Mexicanos como Gael García Bernal, Luis Valdez y Alfonso Arau fueron contratados para prestar sus voces a los personajes de la historia. Los actores Benjamin Bratt (Peruano/Quechua) y Anthony Gonzalez (Guatemalteco) interpretan los roles principales de voz. El caricaturista Mexicoamericano Lalo Alcaraz, quien originalmente protestó por la película con el personaje dibujado parodia "Muerto Mouse," finalmente fue contratado junto con Marcela Davison Avilés, de Mexican Heritage Corp. y el dramaturgo Octavio Solís de El Paso, Texas, como consultores culturales.
Coco ha sido bien recibida por la mayoría de los espectadores y ha obtenido una aprobación del 96% en las reseñas de películas por parte de "Rotten Tomatoes". Pixar.com ha incluido una lista de varios teatros en los EE.UU. donde Coco puede verse con audio o subtítulos en español. El más cercano de estos cines se encuentra en las afueras de Birmingham y Atlanta. El cantante, Marco Antonio Solis reemplaza a Bratt en el papel vocal principal en la versión doblada en español.
La aplicación TheaterEars proporciona al espectador la posibilidad de ver esta y otras películas en varios idiomas, incluido el español. Sin embargo, la aplicación no funcionó en el Teatro AMC en W Street en Pensacola mientras investigaba el uso de la aplicación para este artículo. La copia de audio para toda la película se debe descargar a su teléfono a través de la aplicación antes de ver la película. Luego, la aplicación se sincronizará con la película en la hora del espectáculo y la ubicación que seleccione, que también se enumeran en la aplicación. Desafortunadamente, parece haber un error común que les dice a los usuarios que la aplicación detecta que el espectador ha salido del cine y que la aplicación se ha eliminado para evitar la piratería. Los corresponsales de TheaterEars reclaman inexactitudes del GPS sobre el problema y dicen que están trabajando en mejoras.
Pero la mayoría de los Latinos y Mexicanos en la Costa del Golfo parecen estar perfectamente contentos de ver la película en inglés, independientemente de su dominio del inglés.
"Si lo hubiese sabido, habría traído un rollo de toallas de papel para absorber las muchas lágrimas que derramé," dijo Geraldyn Martínez de Fort Walton Beach. "Estaba llorando en voz alta, era inevitable y vergonzoso al mismo tiempo. Pero yo no era la única. Incluso después de la película, otras mujeres seguían llorando en el baño. Me alegré de saber que esta película afecta a tantos sentimientos y también enseña una gran lección cultural."
Al momento de escribir, Coco se puede ver en los siguientes cines. Llame o busque en línea para ver los horarios.
Coco: Must-watch movie for the entire family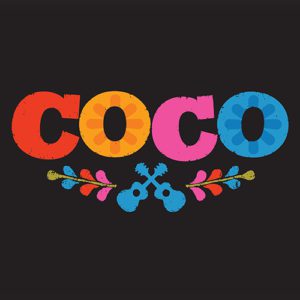 Have you seen Coco yet? That is becoming a common conversation starter. Some have seen the movie more than once. The animated film is getting rave reviews for its homage to the Mexican Day of the Dead observance, respect for ancestors and importance of family. The movie's success is credited largely to the creators listening to the Mexican community.
Latino community leaders initially lashed back at Disney during production of the movie when promoters attempted to trademark "Dia de los Muertos." Thankfully, the application was eventually abandoned and Mexican actors Gael Garcia Bernal, Luis Valdez and Alfonso Arau were hired to lend their voices to the story's characters. Actors Benjamin Bratt (Peruvian/Quechuan) and Anthony Gonzalez (Guatemalan) perform the lead voice roles. Mexican American cartoonist Lalo Alcaraz, who originally protested the film with the spoof cartoon "Muerto Mouse," was eventually hired along with Marcela Davison Avilés, of the Mexican Heritage Corp. and playwright Octavio Solis of El Paso, Tex. as cultural consultants.
Coco has been well received by most viewers earning a 96% approval rating on "Rotten Tomatoes" movie reviews. Pixar.com has listed a number of theaters in the U.S. where the Coco can be viewed with audio dub or subtitles in Spanish. The nearest of these theaters outside of Birmingham and Atlanta. Singer, Marco Antonio Solis replaces Bratt in the lead vocal role in the Spanish dub version.
TheaterEars app provides movie viewer the ability to watch this and other movies in various languages including Spanish. However, the app did not function at the AMC Theater on W Street in Pensacola while researching the use of the app for this article. The audio dub for the entire movie must be downloaded to your phone via the app prior to watching the movie. Then the app will synch to the movie at the show time and location you select which are also listed on the app. Unfortunately, there appears to be a common error that tells users that the app detects that the viewer has exited the theater and the app has been deleted to avoid piracy. TheaterEars correspondents claim GPS inaccuracies for the problem and say they are working on improvements.
But most Mexican and other Latino viewers in the Gulf Coast seem perfectly content with watching the movie in English regardless of their English proficiency.
"If I would have known, I would have brought a roll of paper towels to absorb the many tears I shed," Said Geraldyn Martinez of Fort Walton Beach. "I was crying out loud, it was inevitable and embarrassing at the same time. But I was not the only one. Even after the movie, other women were still sobbing in the restroom. I was glad to know this movie touches so many feeling and teaches a great cultural lesson, too."
As of writing, Coco can be viewed at the following movie theaters. Call or search online for show times.
NW FLORDIA:
AMC Cinema Pensacola Bayou 15 + IMAX
5149 Bayou Blvd., Pensacola
850-475-2240
AMC Pensacola 18
6595 North W St., Pensacola
850-471-1520
AMC Classic Pensacola 10
161 E 9 Mile Rd., Pensacola
850-484-7477
Breeze Cinema 8
1233 Crane Cove Blvd., Gulf Breeze
850-934-332
Ridge Cinema 8
4915 US-90, Pace
850-995-1600
Regal Santa Rosa 10
300 Mary Esther Blvd., Mary Esther
8544-462-7342
Marquis Cinema 10
2828 Richbourg Ln., Crestview
850-306-2500
So. ALABAMA:
AMC Classic Wharf 15
23101 Canal Rd., Orange Beach
251-981-4444
Cobb Theatres – Pinnacle 14
3780 Gulf Shores Pkwy., Gulf Shores
251-968-7444
Premiere Cinema 14 Eastern Shore
30500 AL-181, Spanish Fort
251-626-0352
AMC Jubliee Square 12
6898 US-90, Daphne
251-626-5766
AMC Destin Commons 14
4000 Legendary Dr., Destin
850-650-4539
Wind Creek Cinema
303 Poarch Rd., Atmore
855-958-4637
Regal Mobile Stadium 18
1250 Satchel Paige Dr., Mobile
844-462-7342
AMC Mobile 16
785 Schillinger Rd. S., Mobile
251-639-1748
[adrotate group="1"]