Autos robados en un complejo de apartamentos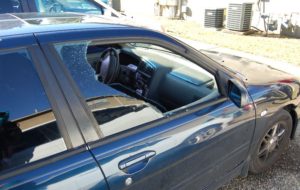 Los ladrones de autos que se apoderan de los asaltos han estado atacando los estacionamientos en complejos de apartamentos en la zona de Racetrack Road, cerca de Fort Walton Beach, y la Oficina del Sheriff del Condado de Okaloosa quiere recordarles a todos que cierren su auto, se lleven las llaves y retiren sus objetos de valor.
Los oficiales de la OCSO respondieron a las roturas de ventanas de automóviles en cuatro ubicaciones durante el fin de semana, incluidos Chez Elan y Arium Apartments en Racetrack Road, y Choctaw Village en Gibson Road. También instamos a cualquier persona con información sobre los delitos a que se comunique con OCSO al 850-651-7400. O Emerald Coast Crime Stoppers al 850-863-TIPS, EmeraldCoastCrimestoppers.com, o mediante la aplicación P3 Mobile Tips.
Además, si ve o escucha alguna actividad sospechosa, notifique a la policía de inmediato.
Nunca deje los objetos de valor a la vista y, cuando sea posible, retírelos de su vehículo.
Cars burglarized at apartment complex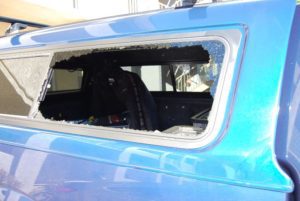 Smash-and-grab car burglars have been targeting parking lots at area apartment complexes off Racetrack Road near Fort Walton Beach and the Okaloosa County Sheriff's Office wants to remind everyone to lock your car, take your keys, and remove your valuables.
OCSO deputies responded to smashed car windows at four locations over the weekend, including Chez Elan and Arium Apartments on Racetrack Road, and Choctaw Village off Gibson Road. We also urge anyone with information on the crimes to contact the OCSO at 850-651-7400 .or Emerald Coast Crime Stoppers at 850-863-TIPS, EmeraldCoastCrimestoppers.com, or by using the P3 Mobile Tips application.
In addition, if you see or hear any suspicious activity, notify law enforcement immediately.
Never leave valuables in plain view and when possible, remove them from your vehicle.
[adrotate group="1"]