Policía de Tallahassee advierte de estafa telefónica de "la mafia Mexicana"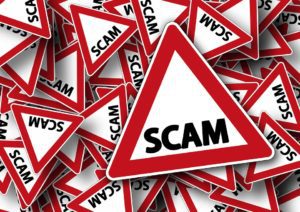 TALLAHASSEE, Florida – El Departamento de Policía de Tallahassee está advirtiendo a los miembros de la comunidad que deben estar alertas en cuanto a una nueva estafa telefónica que se está reportando en nuestra zona. La policía dice que un interlocutor internacional se identificará como miembro de la "Mafia Mexicana" y amenazará con herir a un pariente, que habitualmente vive en otra parte del estado o país. La persona que llama afirma que han secuestrado a un ser querido y les hará daño si un rescate no se paga inmediatamente, todo mientras se usa lenguaje profano y amenazante.
En realidad, el miembro de la familia "secuestrado" está sano y salvo y no está cerca de los secuestradores, pero el estafador utiliza a otra persona cómplice para hacerse pasar por la persona secuestrada, gritando y llorando por el teléfono, suplicando "¡Sólo dales lo que quieran! El miembro de la familia llamado su ser querido se enfrenta a un daño inminente. El estafador entonces exige que la víctima de la estafa se dirija a un cajero automático a retirar dinero, comprar tarjetas de regalo o proporcionar información de cuenta bancaria.
Estas llamadas telefónicas pueden continuar durante horas con los estafadores que amenazan con daño inmediato si cuelgan, informan a otros familiares o llaman a las autoridades. Los estafadores también tratan de coaccionar a la persona amada para proporcionar números de teléfono de otros familiares para que puedan llamar y exigir dinero de ellos.
La División de Investigación Criminal (Criminal Investigation Divisionde TPD, por sus siglas en inglés) insta a cualquiera que reciba estas llamadas a llamar inmediatamente al 911 y reportar el crimen.
Tallahassee Police warn of "Mexican Mafia" phone scam
TALLAHASSEE, Fla. – The Tallahassee Police Department is warning community members to be aware of a new phone scam in the area. Police say that an international caller will identify themselves as a member of the "Mexican Mafia" and threaten to harm a relative, who usually lives in another part of the state or country. The caller claims they have kidnapped a loved one and will harm them if a ransom is not paid immediately, all while using profanity and threatening language.
In reality the "kidnapped" family member is safe and sound and nowhere near the kidnappers, but the scammer uses another actor to portray the kidnapped person, screaming and crying into the phone, pleading "To just give them what they want!"  further convincing the called family member their loved one is facing imminent harm. The scammer then demands the victim of the scam to go to an ATM and withdraw money, purchase gift cards or provide bank account information.
These phone calls can continue for hours with the scammers threatening immediate harm if they hang-up, inform other relatives or call the authorities.  The scammers will also try to coerce the loved one to provide phone numbers for other relatives so they can call them and demand money from them.
The TPD Criminal Investigation Division urges anyone who receives these calls to immediately call 911 and report the crime.
[adrotate group="1"]