UWF en transición a clases en línea hasta el 30 de marzo de 2020
PENSACOLA, Fla – El Sistema Universitario del Estado de Florida ha ordenado la transición de todas las universidades a la instrucción remota, con efecto inmediato. La instrucción presencial se reanudará actualmente el 30 de marzo de 2020. Si esta fecha cambia, la universidad notificará a la comunidad del campus.
En este momento, no se han identificado casos COVID-19 en la Universidad de West Florida.
Si bien se alienta a los estudiantes a permanecer fuera del campus durante este período, Housing and Residence Life permanece abierto para los residentes. Los servicios de comidas también estarán disponibles para los residentes en el campus. Además, UWF planea continuar brindando servicios esenciales, como asesoramiento, servicios de biblioteca, etc.
Los estudiantes deben contactar a sus instructores con cualquier pregunta o inquietud relacionada con el curso. Se espera que todos los empleados de la universidad, incluidos los estudiantes, se presenten a trabajar como de costumbre en este momento. 
UWF transitioning to online classes until March 30, 2020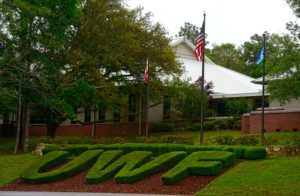 PENSACOLA, Fla – The Florida State University System has mandated all universities transition to remote instruction, effective immediately. Face-to-face instruction is currently set to resume on March 30, 2020. If this date changes, the University will notify the campus community.
At this time, there have been no identified COVID-19 cases at the University of West Florida.
While students are encouraged to remain off campus during this time period, Housing and Residence Life remains open to residents. Dining Services will also be available to on-campus residents. Additionally, UWF plans to continue providing essential services, such as counseling, library services, etc.
Students should contact their instructors with any course-related questions or concerns. All university employees, including student employees, are expected to report to work as usual at this time. 
[adrotate group="1"]