UAB proporciona información sobre prevención y tratamiento de la influenza o la gripe
BIRMINGHAM, Ala. — La Universidad de Alabama en Birmingham ha lanzado un sitio web para la influenza o la gripe. El sitio web – www.uab.edu/flu – tiene información sobre la vacuna contra la influenza, recursos de prevención y tratamiento, y videos en español con preguntas comunes sobre la vacuna, síntomas y donde conseguir ayuda.
Grace Grau, DNP, una enfermera especializada en Escuela de Enfermeria de UAB, proporciona informacion sobre combatir y tratar la influenza o la gripe.
Si contrae la gripe, el tratamiento más efectivo es tratar los síntomas:
Descanse
Tome muchos líquidos
Si usted ve a su médico dentro de 72 horas de sospechar que usted tiene la gripe, el medicamento antiviral puede ser útil para minimizar sus síntomas.
Use un humidificador, el vapor de una ducha caliente o un aerosol salino para ayudar a descongestionar los senos frontales temporalmente.
Los medicamentos de venta libre pueden ser útiles para disminuir los síntomas. Consulte al farmacéutico o a su médico para obtener recomendaciones basadas en su estado de salud y edad.
Evite propagarlo:  
Vacúnese contra la gripe o la influenza
Manténgase alejado de personas que estén enfermas y quédese en la casa descansando si está enfermo.
Cubra su boca y nariz cuando tosa o estornude.
Lávese las manos con jabón y agua o use un desinfectante de manos.
Evite tocar tu cara.
Limpie su nariz o boca y tire la servilleta en la basura después de cada uso.
Obtener ayuda médica:
Llame a su médico.
Utilice UAB eMedicine para obtener un diagnóstico y tratamiento en línea o un referido.
Centro de Urgencias de UAB: 125 20th Street South, Suite 103, Birmingham, AL, 35233
Hay más información sobre la influenza o la gripe en el sitio web – www.uab.edu/flu.  
UAB provides information on prevention and treatment of influenza or influenza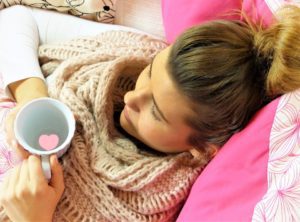 BIRMINGHAM, Ala. – The University of Alabama at Birmingham has launched a website for influenza or flu. The website – www.uab.edu/flu – has information on influenza vaccine, prevention and treatment resources, and videos in Spanish with common questions about the vaccine, symptoms, and where to get help.
Grace Grau, DNP, a nurse specializing in the UAB School of Nursing, provides information on combating and treating influenza or the flu.
If you get the flu, the most effective treatment is to treat the symptoms:
Rest
Drink plenty of fluids
If you see your doctor within 72 hours of suspecting you have the flu, the antiviral medication may be helpful in minimizing your symptoms.
Use a humidifier, steam from a hot shower or saline spray to help decongest the frontal sinuses temporarily.
Over-the-counter medications may be helpful in decreasing symptoms. Consult the pharmacist or your doctor for recommendations based on your health status and age.
Avoid spreading it:
Get vaccinated against the flu or the flu
Stay away from people who are sick and stay home if you are sick.
Cover your mouth and nose when you cough or sneeze.
Wash your hands with soap and water or use a hand sanitizer.
Avoid touching your face.
Clean your nose or mouth and throw the napkin in the trash after each use.
Get medical help:
Call your doctor.
Use UAB eMedicine to get an online diagnosis and treatment or a referral.
UAB Emergency Center: 125 20th Street South, Suite 103, Birmingham, AL, 35233
There is more information about influenza or flu on the website – www.uab.edu/flu. 
[adrotate group="1"]