Tres personas mordidas por mapaches
PENSACOLA, Fla. – Tres personas en el condado de Escambia, Florida, recientemente sufrieron mordidas de mapache. El Departamento de Salud de la Florida insta a los residentes y visitantes a protegerse del riesgo de exposición a la rabia al evitar el contacto con animales salvajes y callejeros, aconseja no alimentar o intentar alimentar los.
La rabia es una enfermedad viral que infecta el sistema nervioso central. Sin el tratamiento adecuado, la rabia puede causar infección cerebral y la muerte. La rabia se transmite por un animal rabioso por una mordedura, un rasguño o por contacto con membranas mucosas como los ojos, la nariz o la boca. Una serie de "vacunas contra la rabia" puede proteger a la víctima de una mordida de desarrollar la infección de la rabia, si se administra poco después de la mordida.
En la Florida, los mapaches, zorros, murciélagos y gatos son los animales diagnosticados con mayor frecuencia de rabia. Otros animales con alto riesgo de contraer rabia incluyen perros, gatos monteses, zorrillos y nutrias. Debido a su proximidad con las personas, los gatos y perros callejeros y no vacunados representan un riesgo especial.
Three people bitten by racoons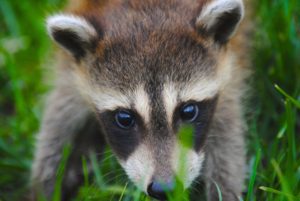 PENSACOLA, Fla. – Three individuals in Escambia County, Florida recently suffered racoon bites. The Florida Department of Health urges residents and visitors to protect themselves from the risk of rabies exposure by avoiding contact with wild and stray animals advises against feeding them.
Rabies is a viral disease that infects the central nervous system. Without proper treatment, rabies can cause brain infection and death. Rabies is transmitted by a rabid animal by a bite, a scratch, or by contact with mucous membranes such as the eyes, nose, or mouth. A series of "rabies shots" can protect a bite victim from developing the rabies infection, if given soon after the bite occurs.
In Florida, raccoons, foxes, bats, and cats are the animals most frequently diagnosed with rabies. Other animals that are at high risk for rabies include dogs, bobcats, skunks, and otters. Because of their proximity to people, stray and unvaccinated cats and dogs pose a special risk. 
[adrotate group="1"]