La importancia de conocer su registro de inmigración
Por Aida Ramirez, abogada de inmigración
FOIA significa Freedom of Information Act (Ley de Libertad de Información) y es esencial en cualquier procedimiento de inmigración. Al presentar una solicitud de FOIA, uno no solo puede recibir una copia de su archivo de inmigración de un tribunal de inmigración, la Junta de Apelaciones de Inmigración o USCIS, sino también obtener registros de las interacciones de uno con el CBP en la frontera; recibir notas sobre el testimonio de uno durante su entrevista de asilo y obtener registros de las entrevistas.
Si está buscando "arreglar" un viejo problema de inmigración, es necesaria una solicitud de FOIA. Pasarán varios meses antes de recibir una respuesta, pero la espera vale la pena. A través de FOIA también puede obtener copias de documentos perdidos; información sobre presentaciones antiguas que potencialmente pueden calificarlo para un beneficio de inmigración; y, por supuesto, la información que se completó en los formularios cuya exactitud se puede verificar. Sin tener esta información, es difícil representar a las personas detenidas sin un conocimiento completo de su historial migratorio.
Un abogado de inmigración puede ayudarlo a obtener sus archivos.
The importance of knowing your immigration record
By Aida Ramirez, Immigration Attorney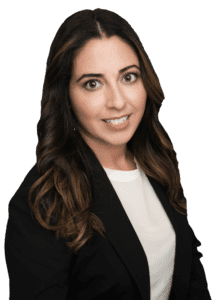 FOIA stands for Freedom of Information Act and is essential in any immigration proceeding. By filing FOIA request, one may not only receive a copy of his/her Immigration file form an Immigration court, Board of Immigration Appeals or USCIS, but also obtain records of one's interactions with the CBP at the border; receive notes about one's testimony during his/her Asylum interview and obtain records from interviews.
If you are seeking to "fix" an old Immigration problem, a FOIA request is a necessary. It takes several months before you receive a response, but the wait is worth it. Through FOIA you can also obtain copies of lost documents; information regarding old filings that potentially can qualify you for an Immigration benefit; and, of course, information that was filled in the forms which can be checked for accuracy. Without having this information, it is difficult to represent individuals who are detained without full knowledge of their immigration history.
An immigration attorney can assistance in obtaining your files.
[adrotate group="1"]