Servicios para animales del condado de Santa Rosa ofrece un programa comunitario gratuito de esterilización/ castración de gatos
Servicios para animales del condado de Santa Rosa ha recibido una subvención de $15,000 de Florida Animal Friend para esterilizar/castrar a 300 gatos de la comunidad!
Los residentes pueden registrar hasta cinco gatos de la comunidad a la vez. El ciudadano debe ser residente del condado de Santa Rosa y los gatos deben tener al menos tres meses de edad. Además de la esterilización/castración, los gatos también recibirán una vacuna contra la rabia y una despuntada de oreja. El corte de la punta de la oreja indica que un gato de la comunidad ha sido alterado.
"Una oportunidad para esterilizar y castrar gatos comunitarios inalterados acercará a nuestra comunidad un paso más hacia la reducción de la sobrepoblación de mascotas y proporcionará un recurso sin costo para nuestros residentes. Estoy muy agradecido por esta asociación y oportunidad de tener un impacto positivo en nuestra comunidad." dijo Dora Thomason, directora del refugio.
Para registrar gatos comunitarios, los residentes deben hacer una cita llamando al refugio al (850) 983-4680. Las citas están disponibles por orden de llegada.
Los ciudadanos son responsables de atrapar a los gatos y transportarlos hacia y desde la Sociedad Protectora de Animales de Pensacola, 5 N.Q St. en Pensacola. Los gatos deben estar asegurados en una trampa o transportador.
Para otros recursos de ayuda para mascotas, visite www.santarosa.fl.gov/animals. 
Santa Rosa County Animal Services offers a free community cat spay/neuter program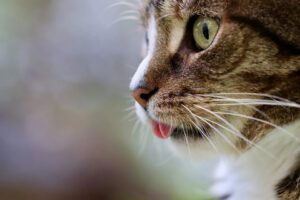 Santa Rosa County Animal Services has received a $15,000 grant from Florida Animal Friend to spay/neuter 300 community cats!
Residents can register up to five community cats at a time. Citizen must be a Santa Rosa County resident and the cats must be at least three months of age. In addition to spay/neuter, cats will also receive a rabies vaccination and ear tip. A tipped ear indicates that a community cat has been altered.
"An opportunity to spay and neuter unaltered community cats will bring our community one step closer to reducing pet overpopulation and provide a no cost resource for our residents. I am so grateful for this partnership and opportunity to make a positive impact in our community," said Dora Thomason, Shelter Director.
To register community cats, residents must make an appointment by calling the shelter at (850) 983-4680. Appointments are available on a first come, first served basis.
Citizens are responsible for trapping the cats and transporting them to and from the Pensacola Humane Society, 5 N.Q St. in Pensacola. Cats must be secured in a trap or carrier.
For other pet help resources, please visit www.santarosa.fl.gov/animals. 
[adrotate group="1"]