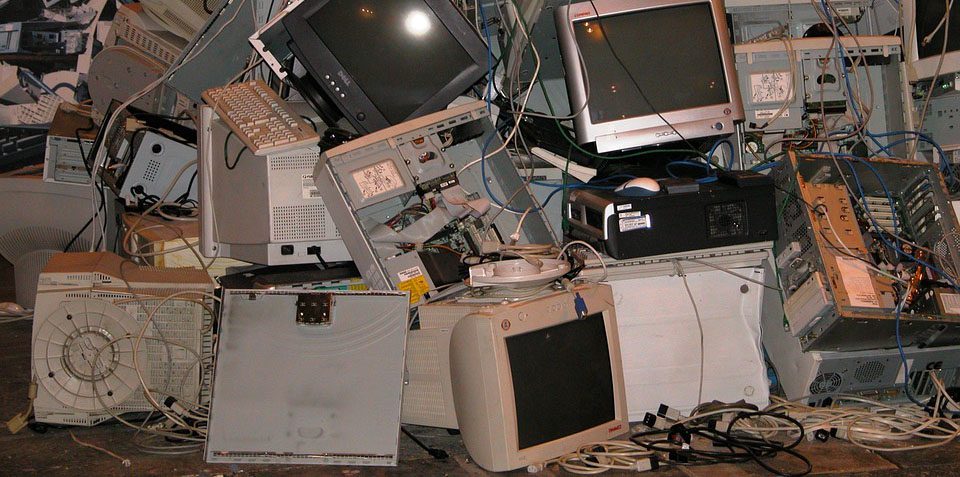 Próxima "Regional Roundup" programada para el 10 de diciembre en el Perdido Landfill
El Escambia County Waste Services Department (Departamento de Servicios de Residuos) acogerá el próximo evento "Regional Roundup" el sábado 10 de diciembre, desde las 8 a.m. hasta el mediodía en el Perdido Landfill (Relleno Sanitario), ubicado en 13009 Beulah Road en Pensacola. Los eventos "Regional Roundup" brindan la oportunidad de deshacerse de electrónicos, residuos domésticos peligrosos (HHW, por sus siglas en ingles) y hasta cuatro neumáticos por vehículo, de forma gratuita.
Los residentes del condado de Escambia pueden disponer de todo tipo de aparatos electrónicos limpios, secos y reciclables, incluyendo computadoras, monitores y terminales, teclados, ratones de computadoras, impresoras, televisores, copiadoras, sistemas de juego, controles remotos, máquinas de fax, sistemas estéreo, teléfonos celulares y teléfonos. No se aceptarán los dispositivos electrónicos que hayan sido desmontados. No se aceptan electrodomésticos, incluyendo ventiladores y aire acondicionado.
Los artículos de HHW pueden causar lesiones si se manejan incorrectamente. Estos elementos suelen tener una advertencia o advertencia en sus etiquetas, tales como inflamables, corrosivos, venenosos o tóxicos e incluyen artículos tales como productos químicos para piscinas, limpiadores, abridores de drenaje, pintura y productos de pintura, combustibles, gases, productos químicos para césped y jardín, latas de aerosol y productos de reparación y mantenimiento de automóviles.
Para obtener más información sobre los eventos "Regional Roundup" o la eliminación adecuada de desechos, comuníquese con el Escambia County Waste Services Department al 850-937-2160.
Next Regional Roundup set for Dec. 10 at the Perdido Landfill
The Escambia County Waste Services Department will host the next Regional Roundup on Saturday, Dec. 10, from 8 a.m. until noon at the Perdido Landfill, located at 13009 Beulah Road. Regional Roundup events provide an opportunity to properly dispose of electronics, household hazardous waste (HHW) and up to four tires per vehicle, free of charge.
Residents can dispose of all types of clean, dry, recyclable electronics including computers, monitors and terminals, keyboards, mice, printers, TVs, copiers, gaming systems, remotes, fax machines, stereo systems, cell phones and telephones. Electronics that have been gutted will not be accepted. Appliances, including fans and air conditioners, are not accepted.
HHW items can cause injury if handled improperly. These items will usually have a warning or cautionary statement on their labels, such as flammable, corrosive, poison or toxic and include items such as swimming pool chemicals, cleaners, drain openers, paint and paint products, fuels, gases, lawn and garden chemicals, aerosol cans and automotive repair and maintenance products.
For more information about Regional Roundup events or proper disposal of waste, contact the Escambia County Waste Services Department at 850-937-2160.
[adrotate group="1"]