Pareja de ancianos estafados por asistente
SHALIMAR, Fla. – El informe de la Oficina del Sheriff del Condado de Okaloosa dice que un ex residente de Shalimar está acusada de explotar a una mujer de 75 años con discapacidad parcial y a su marido de 80 años, enfermo terminal, mientras trabajaba como ayudante en casa entre septiembre de 2018 y abril de 2019. El informe dice que la OCSO arrestó a Elissa Pedersen (fecha) de 45 años por cargos de explotación de personas mayores entre $10,000 y $50,000, uso fraudulento de tarjetas de crédito, verificación falsa de propiedad de un prestamista y uso criminal de información de identificación personal.
Según el informe, las víctimas dicen que habían estado pagándole a Pederson $400 por semana para ayudar con las tareas domésticas, cocinar, recibir el correo y tareas similares.
Discover Card contactó a la víctima con respecto a los cargos sospechosos y dijo que nunca fue propietaria ni solicitó una tarjeta Discover y que Elissa Pedersen estaba incluida en la cuenta como un usuario autorizado. También descubrió varios cargos que no hizo en las tarjetas de tiendas por departamento y descubrió las compras realizadas con su tarjeta de crédito bancaria en Amazon.com, a pesar de que nunca ha tenido una cuenta de Amazon. Además, sospechaba que faltaban joyas y algunos de los medicamentos de su marido.
El investigador dice que le mostró una foto de la joyería que Pedersen había empeñado en enero de 2019 y la mujer comenzó a llorar, identificando de manera positiva las piezas de joyería que pertenecían a ella y a su esposo, junto con otros artículos. Pedersen también había tomado y empeñado cadenas de oro pertenecientes al marido y un exclusivo colgante de boda con la inscripción "I love you" que ambas víctimas habían diseñado juntas. No se puede recuperar ya que se derritió.
El anillo de bodas de oro y diamantes del esposo, que vale más de $5,000, también falta y no se ha recuperado.
Además, la investigación determinó que Pederson realizó numerosos cargos fraudulentos en la tarjeta Discover obtenida de manera fraudulenta, incluida la financiación de un viaje a New Orleans completo con un viaje en carruaje.
Otras tarjetas de crédito revelaron cargos fraudulentos por ropa, perfumes y bolsos de diseñador.
Una orden activa para Pedersen fue aprobada el 16 de mayo y el caso fue presentado por Emerald Coast Crime Stoppers en junio. Las publicaciones en Facebook indicaron que Pedersen había ido al área de Michigan y Detroit. Crime Stoppers también ayudó a dar a conocer la búsqueda.
Pedersen se entregó el 10 de junio. La investigación está en curso.
Elderly Shalimar couple scammed by housekeeper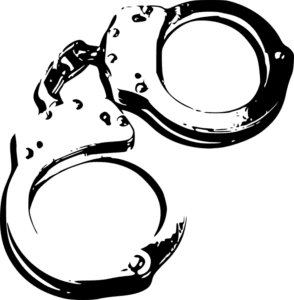 SHALIMAR, Fla. – The Okaloosa County Sheriff's Office report says a former Shalimar resident is charged with exploiting a partially disabled 75 year old woman and her terminally ill 80-year old husband while working as their housekeeper and helper between September 2018 and April 2019. The report says the OCSO arrested 45-year old Elissa Pedersen (Date) on charges of exploitation of elderly persons between $10,000 and $50,000, fraudulent use of credit cards, false verification of ownership to a pawnbroker, and criminal use of personal identification information.
According to the report, the victims say they had been paying Pederson $400 a week to help with housework, cooking, getting the mail, and similar tasks.
The victim was contacted by Discover Card regarding suspicious charges and said she never owned or applied for a Discover Card and that Elissa Pedersen was listed as an authorized user on the account. She also discovered multiple charges she did not make on department store cards and discovered purchases made with her bank credit card on Amazon.com, even though she has never had an Amazon account. In addition, she suspected jewelry and some of her husband's medications were missing.
The investigator says he showed her a photo of jewelry that had been pawned by Pedersen in January 2019 and the woman began to cry, positively identifying pieces of jewelry belonging to her and her husband, along with other items. Pedersen had also taken and pawned gold chains belonging to the husband and a unique "I love you" inscribed wedding pendant that both victims had designed together. It cannot be recovered as it was melted down.
The husband's gold and diamond wedding band worth more than $5,000 is also missing, and has not been recovered.
In addition, the investigation determined Pederson made numerous fraudulent charges on the fraudulently obtained Discover card, including funding a trip to New Orleans complete with a carriage ride.
Other credit cards revealed fraudulent charges for clothing, perfume, and designer handbags.
An active warrant for Pedersen was approved on May 16th and the case was featured by Emerald Coast Crime Stoppers in June. Facebook posts indicated Pedersen had gone to Michigan and Detroit area Crime Stoppers also assisted in publicizing the search.
Pedersen turned herself in on June 10. The investigation is ongoing.
[adrotate group="1"]