Los hombres hispanos deben consultar con un doctor y hacerse el chequeo
El cáncer de próstata es la forma más común de cáncer en los hombres y afectará a unos 192.000 hombres durante este año – y le quitará la vida a más de 33.000 – por lo que es el segundo cáncer más mortal en los hombres, únicamente superado por el cáncer pulmonar.
Si es detectado temprano, el cáncer de próstata puede ser tratado, por lo general de manera exitosa. En sus etapas primarias, el cáncer de próstata no tiene síntomas. Sin embargo, no espere que "algo malo" suceda para Hacerse el Chequeo (www.GetItChecked.com).
Esto es aún más cierto durante este año del COVID-19. No permita que la pandemia le impida realizarse una prueba fácil y rápida de despistaje. Hable con su médico para programar el suyo durante este mes.
Durante casi 30 años, los médicos han contado con una poderosa arma en su arsenal para la detección del cáncer de próstata. Ahora, los médicos también cuentan con una segunda prueba. Además del examen de tacto rectal (DRE), un examen físico que permite al médico palpar la próstata, los pacientes cuentan con una prueba de sangre sencilla denominada la prueba de antígenos específicos de la próstata (PSA), la cual detecta la mayoría de los problemas de la próstata tempranamente. Desde que se ha utilizado el PSA, las muertes por el cáncer de próstata se han reducido y el número de casos de cáncer de próstata tratados con éxito ha ido en aumento.
Septiembre es el Mes de Concientización del Cáncer de Próstata, y Men's Health Network (MHN) pide a los hombres hablar con sus médicos acerca del cáncer de próstata. MHN también pide a las mujeres intervenir y exhortar a sus esposos, padres, hermanos, hijos y otros seres queridos hablar con su médico acerca del despistaje de la próstata, incluyendo las pruebas de PSA y DRE.
Men's Health Network exhorta a los siguientes hombres a consultar con su médico acerca del despistaje de rutina para el cáncer de próstata:
Todos los hombres mayores de 50 años de edad, y los afroamericanos y otros de mayor riesgo de 40 años de edad
Los hombres con antecedentes familiares de cáncer de próstata
Los veteranos que fueron expuestos al Agente Naranja, y
Los hombres expuestos a pesticidas y ciertos otros químicos.
Cuando reciba los resultados de su prueba de PSA, pida al doctor cuál es su número de PSA, escríbalo, manténgalo en casa y compárelo con los resultados futuros. Si el número sube en las pruebas futuras, háblelo con su médico.
Realizarse el examen anual de la próstata, incluyendo la prueba PSA, posiblemente le salve la vida. Independientemente de la edad que tenga, una prueba anual de PSA crea una referencia con la cual podrán compararse las pruebas futuras.
¿No tiene seguro y sus fondos son limitados? Esté atento a los despistajes gratuitos dentro de su área. Muchos médicos, hospitales, clínicas y ferias de salud ofrecen despistajes de próstata gratuitos en septiembre y en otras fechas durante el año.
Hispanic men should see a healthcare provider and Get It Checked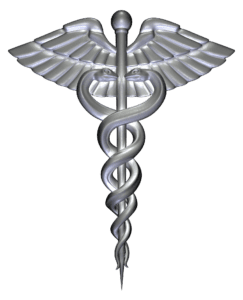 Prostate cancer is the most common form of cancer in men and will strike approximately 192,000 men this year – and kill more than 33,000 — making it second only to lung cancer as the deadliest cancer in men.
Caught early, prostate cancer can be treated, usually successfully. In early stages, prostate cancer has no symptoms, however, so don't wait for "something bad" to happen to get it checked.
This is doubly true in this year of COVID-19. Don't let the pandemic deter you from getting an easy, fast screening test. Talk to your healthcare provider to schedule one this month.
For almost 30 years, doctors have had a powerful weapon in their arsenal for detecting prostate cancer. Now, doctors have a second test as well. In addition to the digital rectal exam (DRE), a physical exam that allows the doctor to feel the prostate, patients can have a simple blood test called a prostate specific antigen test (PSA) that will detect a majority of prostate problems early. Since the PSA has been used, prostate cancer deaths have declined and the number of successfully treated prostate cancer cases has risen.
September is Prostate Cancer Awareness Month, and Men's Health Network (MHN) urges  men to talk to their healthcare providers about prostate cancer. MHN also encourages women to get involved and to urge their husbands, fathers, brothers, sons, and other loved ones to talk to their healthcare provider about prostate screening, including the PSA and DRE tests.
Men's Heath Network urges the following men to talk to their healthcare provider about routine prostate cancer screening:
All men over age 50, and at age 40 for African Americans and others at high risk
Men with a family history of prostate cancer
Veterans exposed to Agent Orange, and
Men exposed to pesticides and certain other chemicals.
When you receive your PSA test results, ask the healthcare provider what your PSA number is, write it down, keep it at home, and compare it against future tests. If the number goes up in future tests, talk to your healthcare provider.
Having an annual prostate exam, including a PSA test, just might save your life. No matter what age you are, an annual PSA test creates a benchmark to judge future tests against.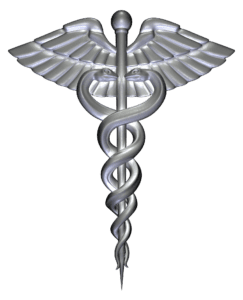 No insurance and limited funds? Watch for free screenings in your area. Many healthcare providers, hospitals, clinics, and health fairs offer free prostate screenings in September and at other times during the year.
[adrotate group="1"]