Los condados de Escambia, Santa Rosa, Okaloosa y Bay ofrecerán traducciones de boleta de votos en español
NOROESTE DE FLORIDA – Luego de una audiencia de derechos de votación, 32 condados en Florida proporcionarán materiales de votación en inglés y español para la elección del 6 de noviembre. Los condados en el Panhandle que tendrán una copia de una boleta de votos traducida para usar como referencia disponible sobre la solicitud en el día de la elección incluyen Escambia, Santa Rosa, Okaloosa y Bay.
Otros condados que proveen materiales para votar en español incluyen Alachua, Brevard, Charlotte, Citrus, Clay, Columbia, Duval, Flagler, Hernando, Highlands, Indian River, Jackson, Lago, León, Levy, Manatee, Marion, Martin, Monroe, Okeechobee, Pasco , Condados de Putnam, St. Johns, St. Lucie, Sarasota, Sumter, Taylor y Wakulla.
La decisión de tener carteles, boletas de votos y otros materiales disponibles en español se hizo para ayudar a los votantes puertorriqueños que se han mudado a Florida después del huracán María. El caso destacó la Ley de Derechos Electorales de 1965, Sección 4 (e) que dice en parte, "Ninguna persona que demuestre haber completado exitosamente el sexto grado primario en una escuela pública, o en una escuela privada acreditada por, cualquier territorio del Estado, el Distrito de Columbia, o el Estado Libre Asociado de Puerto Rico, en el cual el idioma predominante del aula no era el inglés, será negada el derecho al voto … "
Los votantes deben registrarse antes del 9 de octubre para poder votar en las elecciones del 6 de noviembre. Florida ofrece registro en persona, en línea y por correo. Las inscripciones enviadas por correo deben estar selladas antes del 9 de octubre. Los recintos de votación están determinados por las direcciones registradas de los votantes. Los recintos electorales determinan que carreras estarán en las respectivas papeletas, incluidos los funcionarios electos y las enmiendas, y dónde votan los votantes el día de las elecciones.
Para ser elegible para registrarse para votar en Florida, debe ser ciudadano de EE. UU., Residente de Florida y tener al menos 18 años de edad. Otros requisitos incluyen nunca haber sido juzgado legalmente como no elegible para votar por incapacidad mental o delito, no haber sido condenado por un delito grave, o haber recuperado sus derechos civiles.
El día de las elecciones es el 6 de noviembre en todo el país. La votación anticipada en Florida comienza el 22 de octubre. Alabama no tiene votación anticipada.
Información sobre votación, incluidos los precintos y las formas aceptables de identificación se puede encontrar en los siguientes sitios web:
Florida: dos.elections.myflorida.com/supervisors
Alabama: alabamavotes.govAlabama: alabamavotes.gov
Escambia, Santa Rosa, Okaloosa and Bay Counties to provide ballot translations in Spanish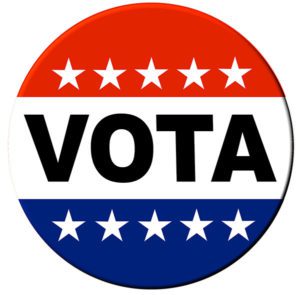 NORTHWEST FLORIDA – Following a voting rights case hearing, 32 counties in Florida will provide voting materials in English and Spanish for the election on November 6. Counties in the Panhandle that will have a copy of a translated ballot to use as a reference available upon request on Election Day include Escambia, Santa Rosa, Okaloosa and Bay.
Other counties providing voting materials in Spanish include Alachua, Brevard, Charlotte, Citrus, Clay, Columbia, Duval,  Flagler, Hernando, Highlands, Indian River, Jackson, Lake, Leon, Levy, Manatee, Marion, Martin, Monroe,  Okeechobee, Pasco, Putnam, St. Johns, St. Lucie, Sarasota, Sumter, Taylor and Wakulla counties.
The decision to have signage, ballots and other materials available in Spanish was made to assist Puerto Rican voters who have relocated to Florida following Hurricane Maria. The case highlighted the Voting Rights Act of 1965, Section 4(e) which states in part, "No person who demonstrates that he has successfully completed the sixth primary grade in a public school in, or a private school accredited by, any State territory, the District of Columbia, or the Commonwealth of Puerto Rico in which the predominant classroom language was other than English, shall be denied the right to vote…"
Voters must register by October 9 to be eligible to vote in the November 6 election. Florida offers registration in person, online and by mail. Registrations submitted by mail must be postmarked by October 9. Voting precincts are determined by voters' registered addresses. Voting precincts determine which races will be on respective ballots including elected officials and amendments and where voters vote on Election Day.
To be eligible to register to vote in Florida, you must be a U.S. citizen, a Florida resident and at least 18 years old. Other requirements include having never been legally judged ineligible to vote for either mental incapacitation or crime, having not been convicted or a felony, or had your civil rights restored.
Election Day is November 6 nationwide. Early voting in Florida starts on October 22. Alabama does not have early voting.
Voting information including precincts and acceptable forms of ID can be found at the following websites:
Florida: dos.elections.myflorida.com/supervisors
Alabama: alabamavotes.gov 
[adrotate group="1"]