Identificaciones Provisionales hechas en Asesinato / Suicidio
BAKER, Fla.—Las víctimas de un asesinato / suicidio en el norte del Condado de Okaloosa han sido tentativamente identificadas como una pareja casada en la mitad de sus sesenta.
La Oficina del Médico Forense ha identificado tentativamente a las víctimas como William Rust, de 64 años, y su esposa Gretchen, de 64 años.
Los investigadores creen que William disparó a su esposa, luego a él mismo, en su casa en el 2121 Winners Circle en Baker en la víspera de Año Nuevo o el día de Año Nuevo.
Los cuerpos fueron descubiertos por un miembro de la familia alrededor de la 1:40 p.m. 1 de Enero.
La última vez que se les vio con vida fue a última hora de la tarde del 31 de diciembre.
Los miembros de la familia dicen que William había sido diagnosticado con una condición médica que lo llevó al  deterioro de las capacidades mentales y a episodios de ira.
Tentative Identifications Made in Murder/Suicide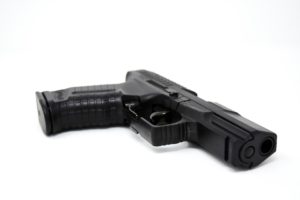 BAKER, Fla.—The victims of a murder/suicide in North Okaloosa County have been tentatively identified as a married couple in their mid-sixties.
The Medical Examiner's Office has tentatively identified the victims as 64-year old William Rust and his 64-year old wife Gretchen.
Investigators believe William shot his wife, then himself, at their home at 2121 Winners Circle in Baker on New Year's Eve or New Year's Day.
The bodies were discovered by a family member around 1:40 p.m. January 1st.
They had last been seen alive in the late afternoon hours of December 31st.
Family members say William had been diagnosed with a medical condition that led to deteriorating mental capabilities and bouts of anger.