Donaciones de Anteojos Aceptadas en las Oficinas de Recaudación de Impuestos
CONDADO DE ESCAMBIA, Fla.–El Escambia County Tax Collector's ahora cuenta con lugares para dejar la prescripción y lentes para leer, gafas de sol y marcos de plástico y metal.
"Puede ser una trampa 22," dijo Lunsford. "Alguien necesita una licencia de conducir para poder conseguir un trabajo pero no tiene un par de lentes para poder pasar la prueba de la vista. Al donar sus anteojos sin usar, puede ayudar a una persona a encontrar un empleo remunerado. Su donación de anteojos sin usar puede ayudar a proporcionar a nuestra comunidad más oportunidades para crecer y prosperar."
Los anteojos se pueden dejar a través de los buzones de entrega automática o de entrega nocturna, en el buzón ubicado en el vestíbulo de cada oficina o entregarlos a cualquier empleado del Tax Collector.
Eyeglass Donations Accepted at Tax Collector Offices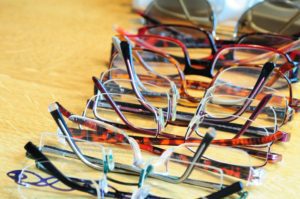 ESCAMBIA COUNTY, Fla.—The Escambia County Tax Collector's office are now drop off locations for prescription and reading glasses, sunglasses and plastic and metal frames.
"It can be a catch 22," Lunsford said. "Someone needs a driver license to be able to get a job but does not have a pair of glasses to be able to pass the vision test. By donating your unused glasses, you can help a person find gainful employment. Your donation of unused glasses can help provide our community with more opportunities to grow and thrive."
Glasses can be dropped off through the drive thru or night drop boxes, in the drop box located in the lobby of each office or give the glasses to any Tax Collector employee.