El Gobernador de la Florida discutirá la seguridad escolar después de una tragedia
El gobernador de la Florida, Rick Scott, anunció que el organizará reuniones con líderes estatales y locales en Tallahassee para analizar formas de mantener a los estudiantes de la Florida seguros, incluyendo las mejoras de seguridad escolar y mantener las armas lejos de las personas que padecen enfermedades mentales.
El anuncio fue hecho después de que el pistolero acusado, Nikolas Cruz, de 19 años, un ex alumno de la escuela Marjory Stoneman Douglas High School en Parkland, FL dejó 17 estudiantes y adultos muertos y 14 heridos en la escuela el día de San Valentín.
Los informes dicen que Cruz confesó a la policía que ingresó a la escuela con un AR-15 y disparó a los estudiantes en el pasillo y en el recinto escolar.
Antes del tiroteo, las publicaciones en YouTube e Instagram de alguien que usaba el nombre de Nikolas Cruz incluyeron comentarios amenazantes sobre disparar y matar personas con un rifle.
Los padres adoptivos de Cruz han fallecido. Su madre murió recientemente por complicaciones de la gripe. Él estaba viviendo con amigos.
Florida Governor to discuss school safety following tragedy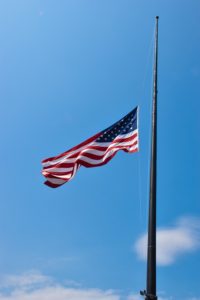 Florida Governor Rick Scott announced he will organize meetings with state and local leaders in Tallahassee to discuss ways to keep Florida students safe, including school safety improvements and keeping guns away from individuals struggling with mental illness.
The announcement was made after accused gunman, 19-year-old Nikolas Cruz, a former student of Marjory Stoneman Douglas High School in Parkland, FL left 17 students and adults dead and 14 injured at the school on Valentines Day.
Reports say that Cruz has confessed to law enforcement that he entered the school with an AR-15 and fired at students in the hallway and school grounds.
Prior to the shooting, YouTube and Instagram posts by someone using the name Nikolas Cruz reportedly included threatening comments about shooting and killing people with a rifle.
Cruz' adoptive parents are deceased. His mother recently died of complications of the flu. He was living with friends.
[adrotate group="1"]