El Departamento de Trabajo de los Estados Unidos multa al contratista de techos del norte de la Florida
JACKSONVILLE, Fla. – La Administración de Seguridad y Salud Ocupacional (OSHA) del Departamento de Trabajo de los Estados Unidos ha citado a Florida Roofing Experts Inc., contratista de techos de Jacksonville, Florida, propiedad de Travis Slaughter, por no proteger a los trabajadores de caídas en dos sitios de trabajo ubicados en Isla Fleming y Middleburg, Florida. Florida Roofing Experts Inc. enfrenta multas por un total de $1,007,717.
OSHA inició las inspecciones el 11 y 12 de julio de 2019, luego de recibir quejas el 9 de julio de 2019 de los empleados que realizan actividades residenciales de re-techado sin protección contra caídas. Dado el extenso historial de violaciones del empleador, de conformidad con la política de citación defensora de OSHA, la agencia emitió ocho citaciones intencionadas por no proteger a los empleados de los riesgos de caídas.
"Este empleador tiene un extenso historial en OSHA por violaciones intencionales, graves y reiteradas que han demostrado el poco interés por la seguridad de sus trabajadores," dijo el administrador regional de OSHA Kurt Petermeyer, en Atlanta, Georgia. "El empleador continúa permitiendo que los empleados trabajen sin protección contra caídas, y no ha hecho ningún esfuerzo razonable para eliminar el riesgo."
Dadas estas investigaciones y citas, OSHA ha colocado a los Expertos en Techos de la Florida en el Programa de Cumplimiento de Violadores Graves de la agencia debido a violaciones intencionales y de alta gravedad relacionadas con riesgos de caídas.
OSHA ha investigado a Florida Roofing Experts y su predecesor, Great White Construction, 19 veces en los últimos siete años, lo que ha resultado en 42 citas relacionadas con la protección contra caídas inadecuada, el uso de escaleras y la protección ocular.
La compañía tiene 15 días hábiles desde la recepción de las citas y las sanciones propuestas para cumplir, solicitar una conferencia informal con el director de área de OSHA o impugnar los hallazgos ante la Comisión de Revisión de Salud y Seguridad Ocupacional independiente.
Según la Ley de Seguridad y Salud Ocupacional de 1970, los empleadores son responsables de proporcionar lugares de trabajo seguros y saludables para sus empleados. El papel de OSHA es ayudar a garantizar estas condiciones para los hombres y mujeres que trabajan en los Estados Unidos al establecer y hacer cumplir las normas, y proporcionar capacitación, educación y asistencia. Para obtener más información, visite https://www.osha.gov.
U.S. Department of Labor fines North Florida roofing contractor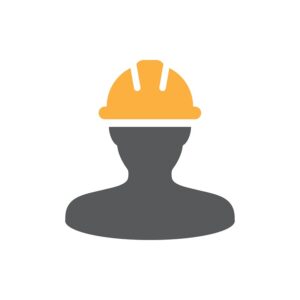 JACKSONVILLE, Fla. – The U.S. Department of Labor's Occupational Safety and Health Administration (OSHA) has cited Florida Roofing Experts Inc. – a Jacksonville, Florida, roofing contractor owned by Travis Slaughter – for failing to protect workers from falls at two work sites in Fleming Island and one in Middleburg, Florida. Florida Roofing Experts Inc. faces penalties totaling $1,007,717.
OSHA initiated the inspections on July 11 and 12, 2019, after receiving complaints on July 9, 2019 of employees performing residential re-roofing activities without fall protection. Given the employer's extensive history of violations, pursuant to OSHA's egregious citation policy, the agency issued eight willful citations for failing to protect employees from fall hazards.
"This employer has an extensive OSHA history with willful, serious, and repeat violations that has demonstrated an egregious disregard for the safety of their workers," said OSHA Regional Administrator Kurt Petermeyer, in Atlanta, Georgia. "The employer continues to allow employees to work without fall protection, and has made no reasonable effort to eliminate the risk."
Given these investigations and citations, OSHA has placed Florida Roofing Experts in the agency's Severe Violator Enforcement Program due to high-gravity willful, egregious violations related to fall hazards.
OSHA has investigated Florida Roofing Experts and its predecessor, Great White Construction, 19 times within the last seven years, resulting in 42 citations related to improper fall protection, ladder use, and eye protection.
The company has 15 business days from receipt of the citations and proposed penalties to comply, request an informal conference with OSHA's area director, or contest the findings before the independent Occupational Safety and Health Review Commission.
Under the Occupational Safety and Health Act of 1970, employers are responsible for providing safe and healthful workplaces for their employees. OSHA's role is to help ensure these conditions for America's working men and women by setting and enforcing standards, and providing training, education, and assistance. For more information, visit https://www.osha.gov.
[adrotate group="1"]