Pequeñas empresas invitadas a conectarse en el intercambio de diversidad de proveedores de Pensacola el 4 de febrero
Los propietarios y proveedores de pequeñas empresas están invitados a conectarse en el Intercambio de Diversidad de Proveedores de Pensacola el martes 4 de febrero, un evento gratuito que ofrece oportunidades para comercializar bienes y servicios directamente con compradores locales y estatales.
El evento tendrá lugar de 8:30 a.m. a 3 p.m. en el Sanders Beach-Corinne Jones Resource Center, 913 S. I St. Alojado por la Ciudad de Pensacola, la Cámara de Comercio de la Minoría de la Costa del Golfo y la Oficina de Diversidad de Proveedores, el intercambio de diversidad también incluirá paneles de discusión, oportunidades de trabajo en red y entrevistas individuales.
Aunque el evento es gratuito, los asistentes deben registrarse en línea para reservar un lugar. El registro está disponible en dms.myflorida.com.
Después de completar el registro en línea, los asistentes recibirán un correo electrónico con una encuesta pidiéndoles que seleccionen las principales agencias y organizaciones con las que les gustaría reunirse durante el evento.
Las entrevistas se programarán según el orden de las encuestas completadas, por lo que se anima a los asistentes a completar las encuestas con prontitud para asegurar las citas de entrevista con sus mejores opciones. Los organizadores del evento harán todo lo posible para unir a los asistentes con al menos cuatro de sus 10 principales agencias solicitadas.
Small Businesses Invited to Connect at Pensacola Supplier Diversity Exchange Feb. 4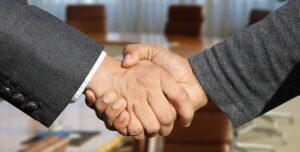 Small business owners and suppliers are invited to connect at the Pensacola Supplier Diversity Exchange on Tuesday, Feb. 4, a free event featuring opportunities to market goods and services directly with local and state buyers.
The event will take place from 8:30 a.m. to 3 p.m. at the Sanders Beach-Corinne Jones Resource Center, 913 S. I St. Hosted by the City of Pensacola, Gulf Coast Minority Chamber of Commerce and the Office of Supplier Diversity, the diversity exchange will also include panel discussions, networking opportunities and one-on-one interviews.
Although the event is free, attendees must register online to reserve a spot. Registration is available at dms.myflorida.com.
After completing online registration, attendees will receive an email with a survey asking them to select the top agencies and organizations they would like to meet with during the event.
Interviews will be scheduled based on the order of the completed surveys, so attendees are encouraged to complete the surveys promptly to secure interview appointments with their top choices. Event organizers will do their best to match attendees with at least four of their top 10 requested agencies.
[adrotate group="1"]