El condado de Walton es nombrado la economía local de más rápido crecimiento en la Florida
WALTON COUNTY, Fla. – En una historia reciente publicada por Watchdog News, Walton County fue nombrada la economía local de más rápido crecimiento en un análisis de Wall Street 24/7 sobre el crecimiento producto interno bruto desde 2012 hasta 2015.
Según el artículo, "el condado de Walton registró una tasa de crecimiento del PIB del 53 por ciento durante ese período de tres años, según el estudio, que estableció el tamaño del PIB del condado en $ 2.5 mil millones. El informe encontró que "su industria de mayor crecimiento fue profesional, científica y de gestión."
El análisis analizó las principales economías locales por estado a lo largo de los Estados Unidos. De los 50 estados, el condado de Walton se ubicó en el puesto 13 en el país en porcentaje de crecimiento.
De acuerdo con el Director Ejecutivo de la Alianza de Desarrollo Económico del Condado de Walton, Bill Imfeld, "a pesar de lo importante que es esta noticia, simplemente subraya nuestra necesidad de mantenernos a la vanguardia en el suministro de infraestructura y vivienda para el futuro." 
Walton County Named as Fastest Growing Local Economy in Florida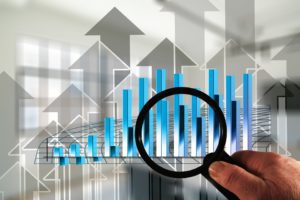 WALTON COUNTY, Fla. – In a recent story published by Watchdog News, Walton County was named the fastest growing local economy in a Wall Street 24/7 analysis of gross domestic product growth from 2012 to 2015.
Per the article, "Walton County recorded a 53 percent GDP growth rate over that three-year period, according to the study, which pegged the size of the county's GDP at $2.5 billion. Its fastest growing industry was professional, scientific and management, the report found."
The analysis looked at the top local economies by state throughout the US.  Out of the 50 states, Walton County was ranked 13th in the country in growth percentage.
According to Walton County Economic Development Alliance Executive Director Bill Imfeld, "As great as this news is, it just underscores our need to stay ahead of the curve in providing Infrastructure and housing for the future."
[adrotate group="1"]