Compañía de Bienes Raíces Celebra la Expansión
DAPHNE, Ala.—Felicitaciones a iXL Real Estate por la apertura de su oficina en Daphne el 19 de octubre del 2017. La nueva oficina se encuentra en Eastern Shore en el 28740 US Hwy 98, Suite 11. Propiedad de Jerardo Rodríguez, esta oficina es la cuarta localidad de iXL.
"El condado de Baldwin es el condado de más rápido crecimiento en Alabama, y nuestra nueva ubicación es perfecta para viajar desde y hacia Mobile," dijo Rodríguez.
iXL tiene oficinas adicionales en Mobile, Saraland y Pensacola, pero Rodríguez no tiene planes de desacelerar en el corto plazo. ÉL ya está hablando de planes para abrir y agregar más oficinas.
Real Estate Company Celebrates Expansion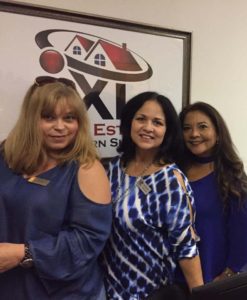 DAPHNE, Ala.—Congratulations to iXL Real Estate on the opening of their Daphne office on October 19, 2017. The new office is located in Eastern Shore at 28740 US Hwy 98, Suite 11. Owned by Jerardo Rodriguez, this office makes iXL's fourth location.
"Baldwin County is the fastest growing County in Alabama, and our new location is perfect to travel to and from Mobile," Rodriguez said.
iXL has additional offices in Mobile, Saraland and Pensacola, but Rodriguez has no plans to slowing down any time soon. He is already talking about plans to open add more offices.