Campaña de Seattle para prohibir pajitas de plástico va a nivel nacional
SEATTLE, Wash.—Para librar a los océanos de la contaminación plástica en el mundo, los defensores del medioambiente esperan que la decisión de Seattle de prohibir los popotes de plástico genere efectos dominantes en todo el país y el mundo. Seattle se convirtió en la primera ciudad importante de los EE. UU. En prohibir los popotes de plástico de un solo uso, lo que obligó a unos 5.000 restaurantes a ofrecer utensilios reutilizables o compostables, sorbetes y picos de cóctel. Los organizadores detrás de la campaña "Strawless en Seattle" ("Sin Popotes en Seattle") esperan que el mes de septiembre sea designado como el mes "sin popote." El co-creador de la campaña Emy Kane dijo que la estrategia era construir sobre el éxito de una pequeña ganancia.
Seattle's Campaign to Ban Plastic Straws Goes Nationwide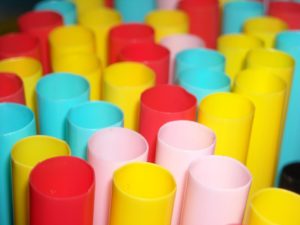 SEATTLE, Wash.—To rid the world's oceans of plastic pollution, environmental advocates are hoping Seattle's move to ban plastic straws will send ripple effects across the nation and the world. Seattle became the first major U.S. city to ban single-use plastic straws, forcing some 5,000 restaurants to offer reusable or compostable utensils, straws and cocktail picks. Organizers behind the "Strawless in Seattle" campaign were expecting to have only the month of September designated as "strawless." Campaign co-creator Emy Kane said the strategy was to build on the success of a small win.
[adrotate group="1"]