Buscan camioneta después de fatal balacera
PENSACOLA, Fla. – Una balacera que tuvo lugar el lunes 13 de enero en Pensacola cobró la vida de Julio Jacinto de 25 años. La Oficina del Sheriff del Condado de Escambia (ECSO) dice que Jacinto dejó su trabajo cerca de la intersección de Mobile Hwy. y Michigan Ave, momentos antes de haber sido abaleado en su vehículo.
Según los reportes, los oficiales de ECSO recibieron una llamada reportando disparos a las 7pm. Jacinto fue encontrado muerto en su BMW blanco del año 2011 en Pipeline Rd.
Los investigadores están en búsqueda de una camioneta modelo reciente, color oscuro de cuatro puertas que testigos dicen haber visto evacuando el área a alta velocidad. Se pide a la comunidad llamar a Crime Stoppers al 433-STOP o a ECSO al 850-436-9620 si alguien vio un vehículo de esta clase en el área de Michigan Ave. y Pipeline Rd.
La familia de Jacinto ha organizado un homenaje en el lugar donde su BMW fue encontrado e invitaron a sus amigos y seres queridos a visitar y honrar a Jacinto. Según publicaciones de redes sociales y reportes de WEAR Canal 3, él era un amoroso hermano de una familia de ocho y estaba estudiando una carrera en odontología.
El velorio de Jacinto está planeado para el viernes, el 17 de enero a las 7 p.m. en Trahan Family Funeral Home
Truck sought in connection with fatal shooting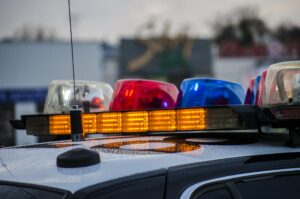 PENSACOLA, Fla. – A shooting that took place on Mon., Jan. 13 in Pensacola claimed the life of 25-year-old Julio Jacinto. The Escambia County Sheriff's Office (ECSO) says Jacinto left his job near the intersection of Mobile Hwy. and Michigan Ave., moments before he was shot in his vehicle.
According to reports, ECSO deputies received a call about shots fired at around 7 p.m. Jacinto was found deceased in his white 2011 BMW off Pipeline Rd.
Investigators are looking for a dark-colored, four-door newer model truck that witnesses say was seen leaving the area at a high rate of speed. The public is asked to call Crime Stoppers at 433-STOP or the ECSO at 850-436-9620 if anyone saw either vehicle in the area of Michigan Ave. and Pipeline Rd.
Jacinto's family has arranged a memorial where his BMW was found, and invited friends and loved ones to visit and honor Jacinto. According to public social media posts and reports from WEAR Channel 3, he was a loving brother to eight siblings and studying for a career in dentistry.
Jacinto's memorial service is scheduled for Friday, Jan. 17 at 7 p.m. at Trahan Family Funeral Home.
[adrotate group="1"]